The New School Year Welcomes New Faces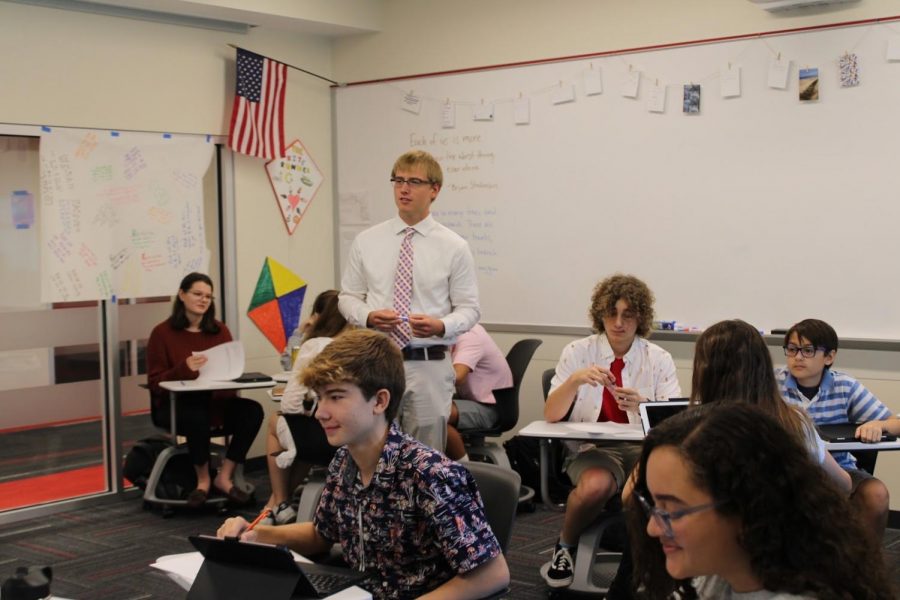 This year Tampa Prep added multiple new eccentric teachers to the community. Always wanting to add to the beautiful terrapin family six new wonderful teachers were added to the high school faculty. Coming from all over the world the faculty has been everywhere.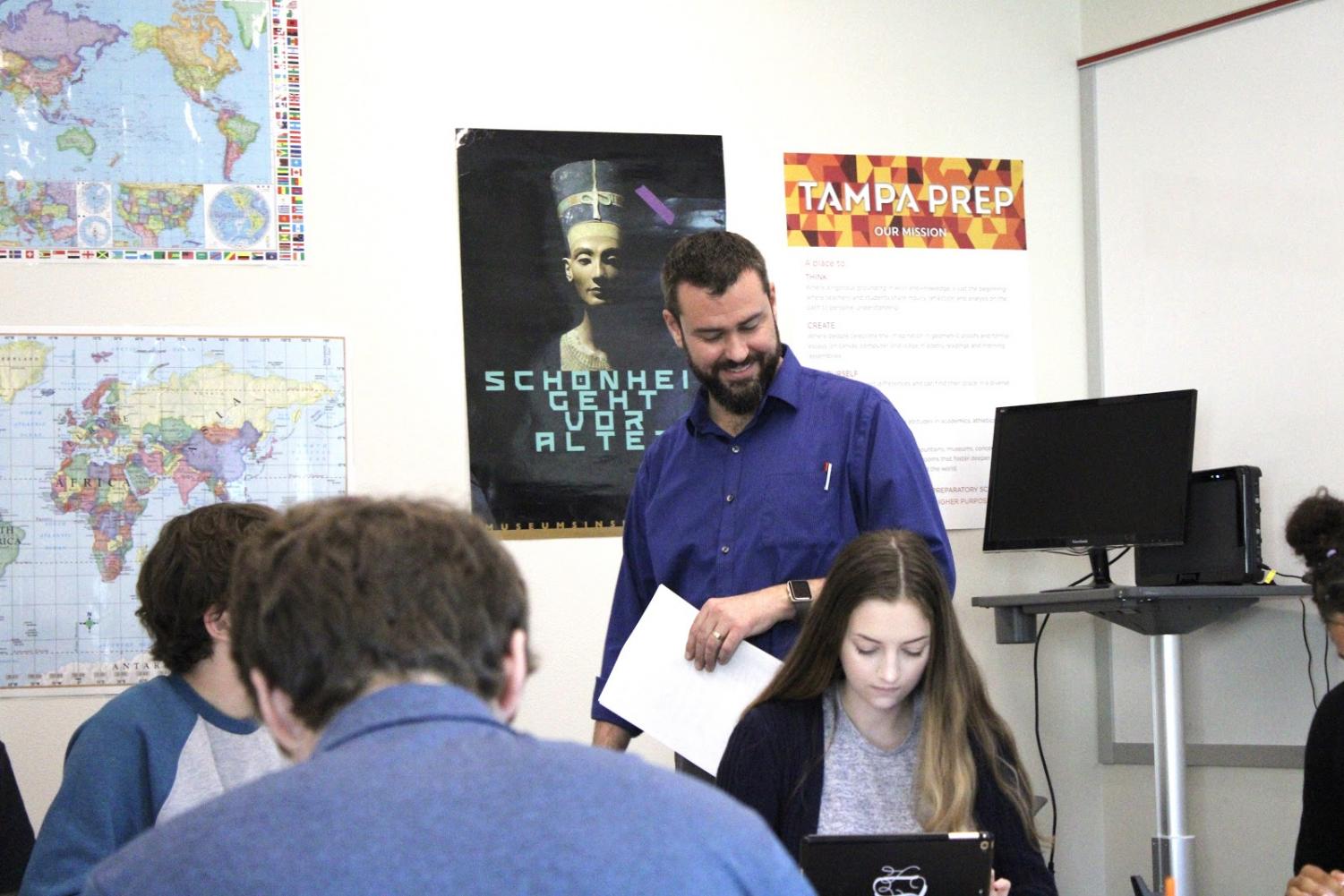 If you see a two year old complaining about how long stop lights are that's probably Ryan West's daughter. The new history teacher Ryan West and his family are having fun while transitioning from Rhode Island to Tampa, Florida. 
   Originally born in Virginia, West moved to Arizona in order to start his teaching career. West decided to uproot his family to work at the illustrious Tampa Prep. In regards to his two year old daughter, "It's funny how my two year old has complained about the heat, and the long wait at stop signs. At two years old she already knows that the stop lights are too long," West said. 
   Instead of sweating in the Arizona heat, West and his family are now enjoying Florida's beaches and mid-afternoon rainshowers. "So far Tampa seems like a good place. We used to live in Southern Arizona which is even hotter than here," he confessed. For West and his family, this was a big move. Recently moving into their new home last Saturday they are loving this new environment.
   The long journey, from Maine to Tampa, took four days for him and his family. With him only arriving a few days before the first day of school. Being hired late, due to past history teacher Andrew Lissnoda leaving the Tampa Prep community. West said, "On Friday, showed up to work. Met a million people and got set up with all of the technology for the upcoming week. Then had a meeting with my department to learn the general rules. It was an adventure."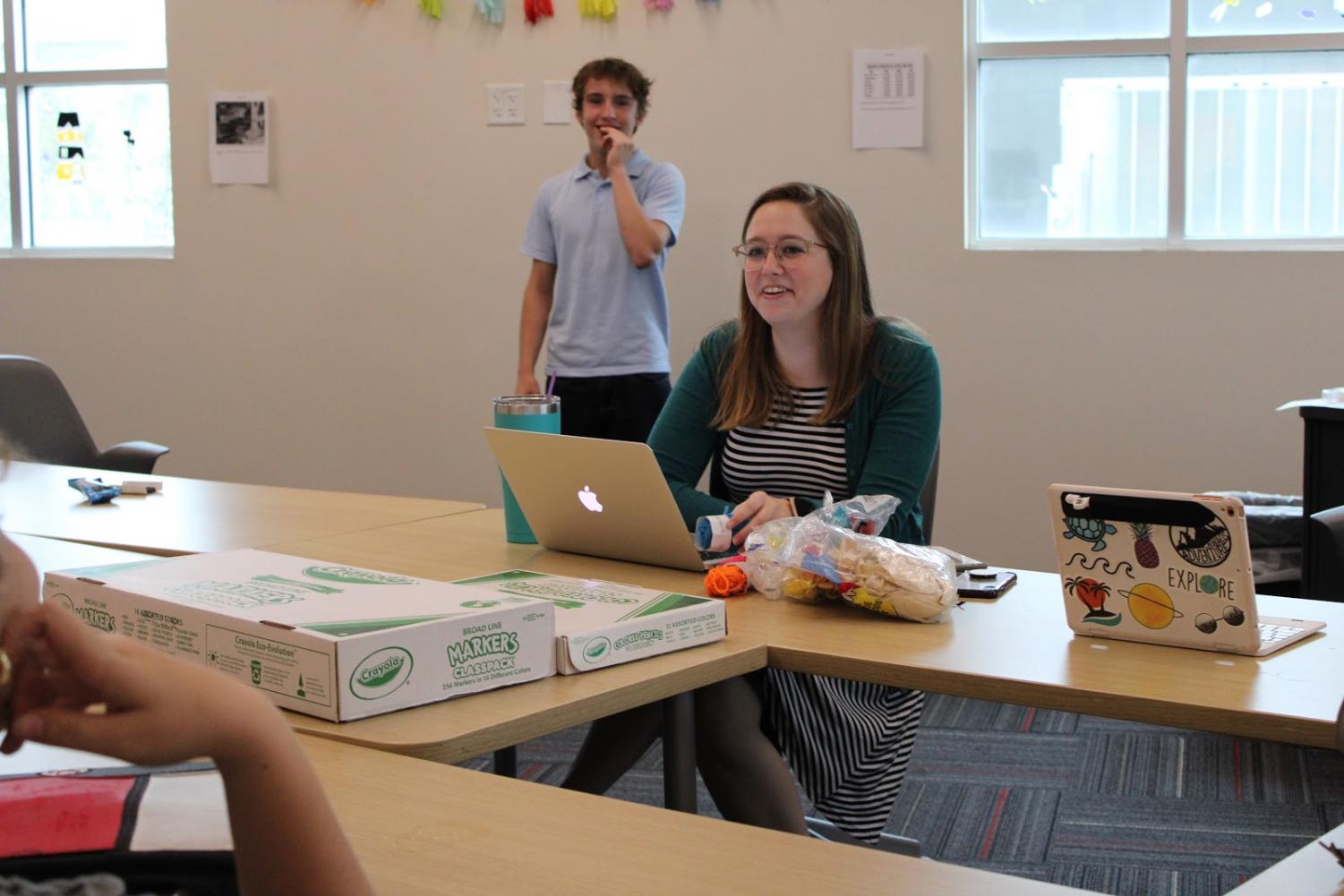 From student to alumni to teacher, Margret Carraway is back at Tampa Prep in blaze of glory. When Carraway graduated back in 2011 is back for round two. Leaving to Tampa Prep to attend Woffard College for her undergrad then John Hopkins for her graduate.
  Carraway realized that she wanted to be a history from her influences from our fabulous Tampa Prep faculty. "I always knew I wanted to be a teacher, and I think that was from the teachers at Tampa Prep. When I was teaching at other schools, I always went back to the orginal Tampa Prep model," Carraway said.
   Upon Carraway's return she was exicted to work with some of her old educators. "There were so many teachers I was excited to see when I came back. Seeing Mrs. Harman, my old ninth grade teacher, was the biggest full circle moment. I was so excited to see Mrs.Lonetto, being in her first class and coming back was amazing," Carraway exclaimed.
   Coming from the Netherlands, Chris VanDyke has been all over the world. From New Hampshire to Shanghi, to the Netherlands to Florida, VanDyke is an international teacher.
   From getting his masters in the Netherlands as well as teaching there he is excited to be here. "I'm excited to learn together. So far harknessing is my favorite thing that I've done so far," VanDyke said.
    Being away from the said for half a decade he truly has been emersed in different cultures. "I love the sense of community here. Everyone knows each other it's truly a community. At a big university it is quite hard to be able to get a full sense of community, we didn't really have that in the Netherlands. Great place, but with the size it was harder to be a cohesive community," VanDyke said.
   Jennifer Greseth, the new addition to the Tampa Prep progressivly growing academic support team. Currently aiding and abedding Sarah Johnson with our planning students study habbits.
   Coming from a large school with no advance study program "I love being in a growing department. I like the oppurtunity to train someone with their studious habits," said Greseth.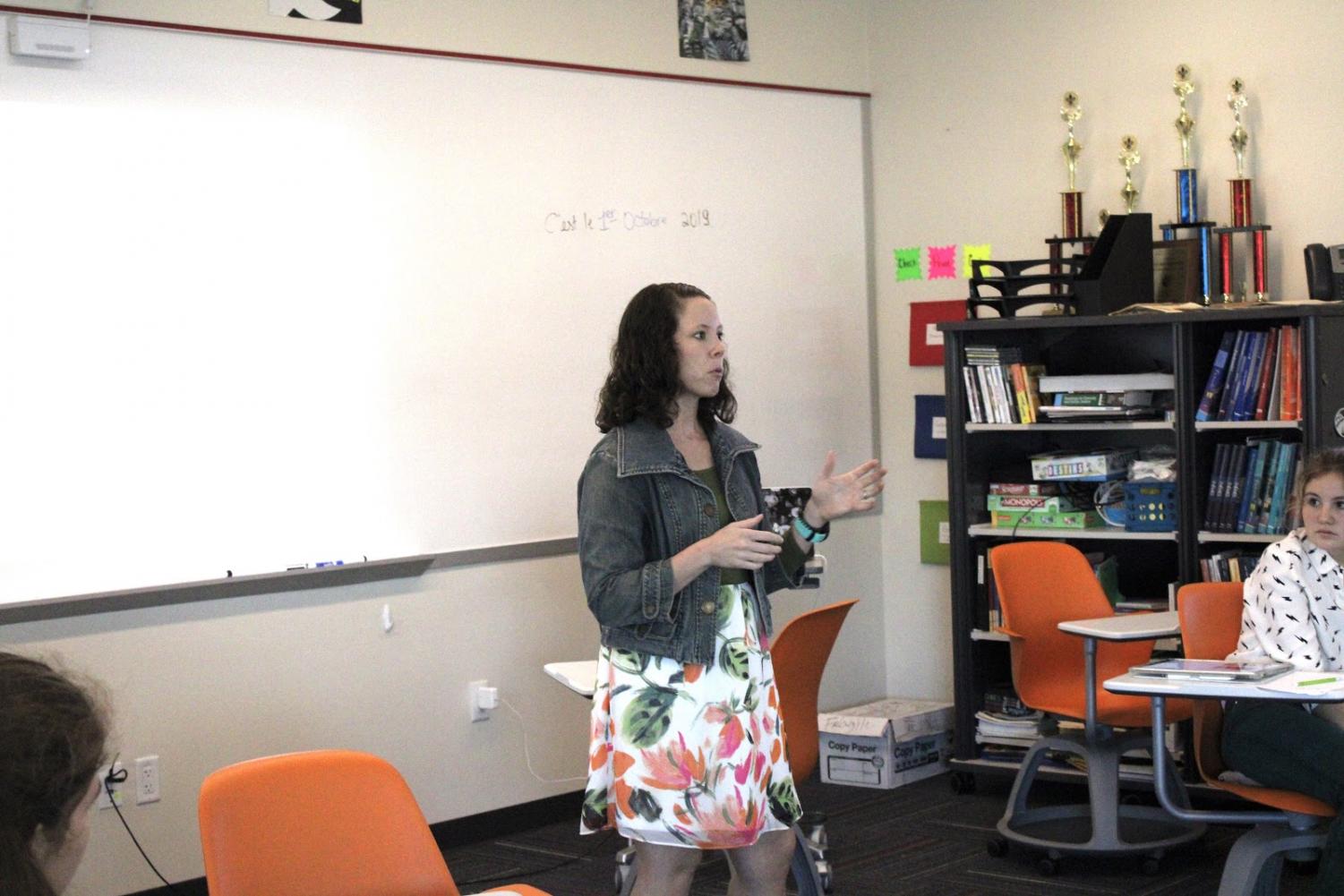 South Carolina to Tampa, Janet Lainé is our new French teacher. She's ecstatic to participate our eccentric school year. 
   Living in South Carolina for most of her life, she moved to France for her semester abroad. "I'm not used to being this far from my family. They all used to live in a five mile radius of me," Lainé said.
   Teachers and students are all aware of the treachorous stairs that we are plagued with, "Going up the three flights of stairs has been rough. The first two flights aren't that bad, but that last flight is crazy," said Lainé.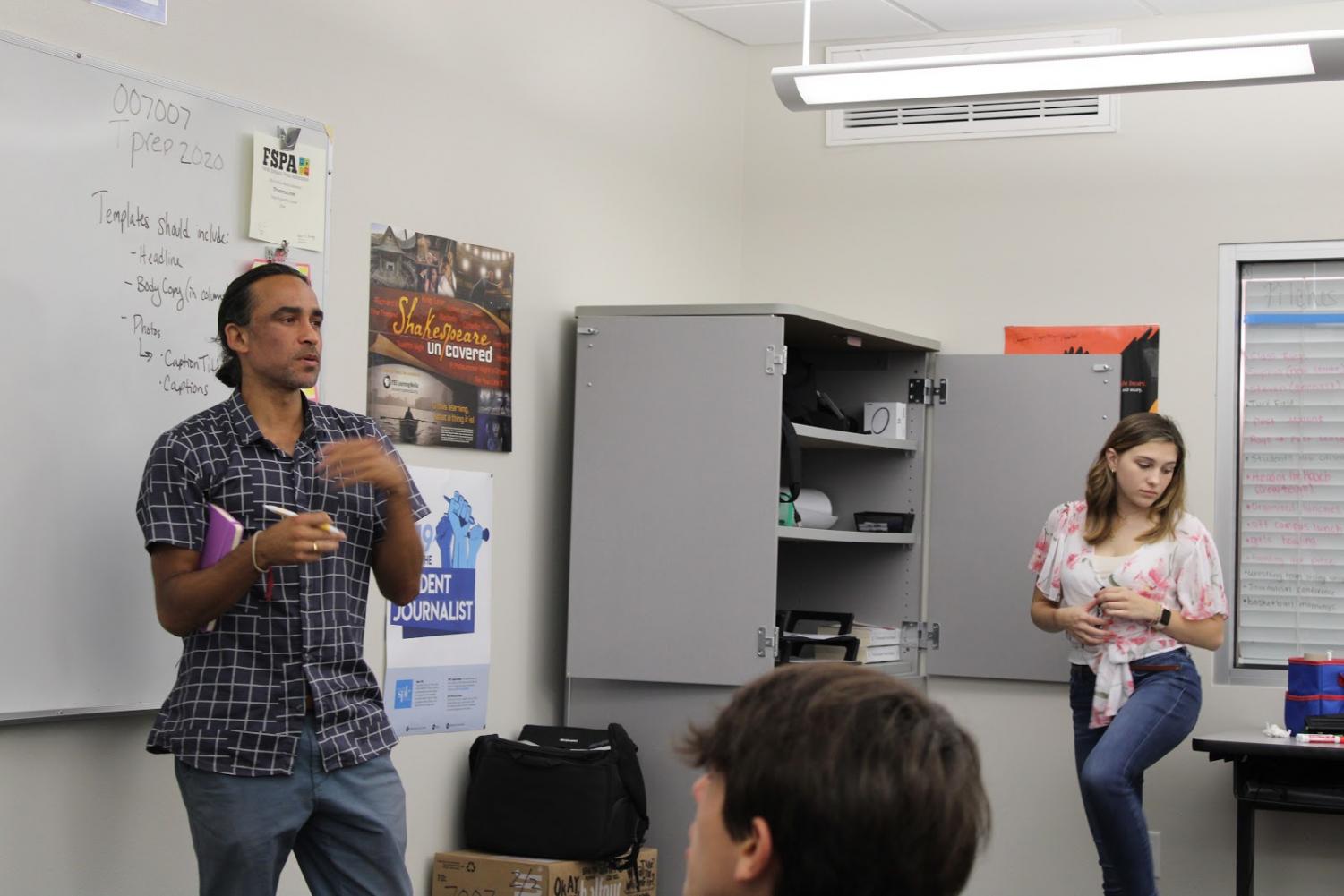 Up state New York has lost one great film and media teacher, Rajesh Barnabus is ecstatic to be here in the Tampa Bay area.
  Traveling with his whole family the Barnabus' are acclimating to the Tampa Bay area. "My family loves it here, we miss our family and our friends. Currently, our biggest difficulty has been the traffic. Living so far away, I have to leave earlier so that I can get here early," Barnabus said.
  Being a film teacher, Barnabus is excited to see what his students produce in his classes. "Seeing students work and progress in what they produce and what they are learning. I'm excited to see what they teach me about themselves and films."
   From the Netherlands to South Florida the new teachers are from all over. From the Tampa Prep community to the new faculty, Welcome and have a great year.