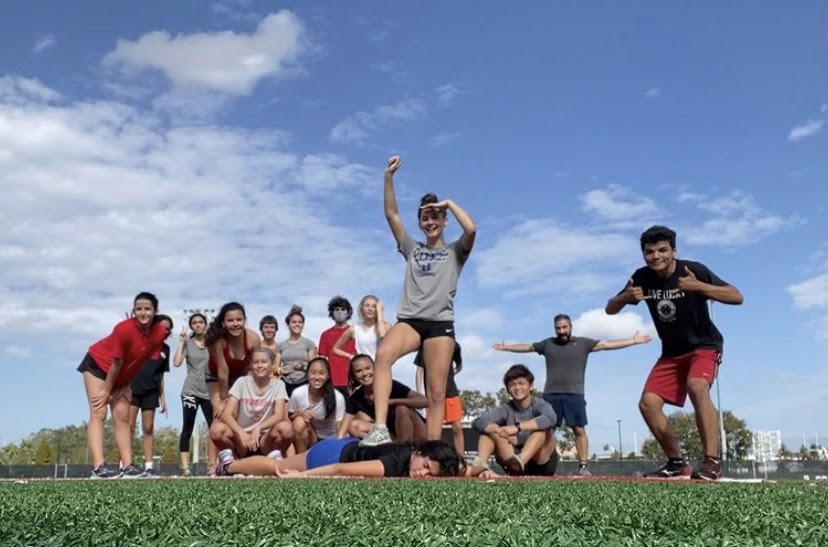 Track season is fastly approaching and some things this season are different, both due to the COVID-19 and other numerous reasons, including a new athletics trainer.
   The track and field team put in the effort in the preseason to improve, despite COVID-19 complications. This year Tampa Prep welcomed a new athletics trainer, Coach Zach Houghton, who has helped prepare many teams including the track team for their seasons.
   "I know that when the season comes I will be very prepared," said sophomore Summer Haura.
   Different from previous years, preseason workouts are more structured and athletes can track their progress with sheets they fill out each time they work with Coach Zach. This year, the preseason has been really beneficial, "They have created a program that helps to prepare athletes for their sports season," said assistant coach Brian Sarkozy. 
   Preseason workouts have helped athletes become physically prepared for their seasons, but has also provided an opportunity for team bonding and increased commitment to the team. 
   "The people we have now show commitment, which is important for the team dynamic of track," said Haura.
   Though track, along with many things this year, is going to be different due to 
   COVID-19. The team has far fewer scheduled meets before regionals and states than in prior years because of COVID-19. However, athletes are grateful to have a season. 
   "I'm thankful for anything we get, at least we have a season at all," said Haura. 
   A challenge COVID-19 adds is wearing masks during workouts, which does make things more challenging for athletes. The track team is also struggling to find a track to practice on because the usual track that the University of Tampa provides is no longer available due to COVID-19 restrictions. Meets will also look different because of the limit of the number of schools allowed to participate in meets. This will result in fewer meets to compete in than previous years. 
   There are still tons of things to look forward to for this upcoming season. "We have some very talented runners that I'm excited to see compete," said Sarkozy. This includes a great group of athletes and "a core group of committed people who have been with the team since pre-season who are comfortable with each other," said Haura. The team will have to persevere through the adversity caused by COVID-19, but are both mentally and physically prepared for this upcoming season.