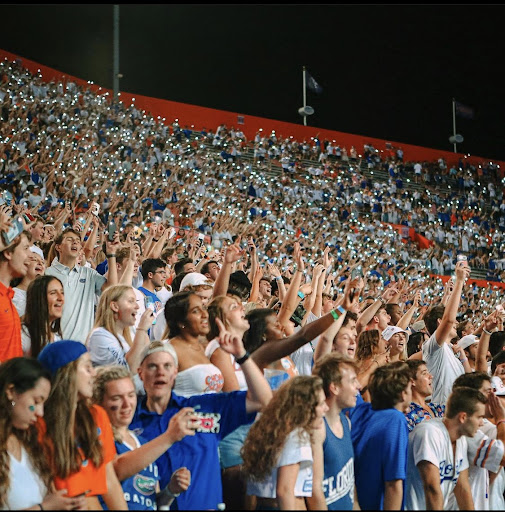 After a long offseason, the college football season has returned. With a few games across the country in week zero last week, the start of the actual football season began this weekend. The first week was filled with upsets, nail biters, and absolute beat downs.    
   Last season stadiums were filled with less than 50% of fans and required masks. This year, stadiums have no maximum capacity and masks aren't required or even recommended. Compared to last year, teams are playing a full, normal schedule. 
       In an interview with Daily News, University of Florida defenseman Zachary Carter said, "I'm really excited, man, just to get back in The Swamp finally with 90,000 screaming out there." 
     Although stadiums being back to full capacity provides a sense of normalcy back to the country, it also comes with its risk. With a resurgence of Covid-19 with the Delta Variant, teams and fans will have to make the hard decision on how to spend their lives. 
       This year, the teams have an even bigger risk with contracting Covid-19. If a team contracts Covid-19, they will have to forfeit their scheduled game without the hope of rescheduling. With this ruling, most teams have resulted in getting the vaccine to prevent against the possibility of forfeiting. 
        As the head coach for Ole Miss, Kiffin advocated for the whole team including staff to get the vaccine. With his push in promoting the vaccine, Ole Miss became the first team within the NCAA to have 100% of the team and staff fully vaccinated.
       In an interview with Sports Illustrated, Ole Miss Head Coach Lane Kirin said, "Nobody wants to be in a position to forfeit games." With Covid-19 dictating the way the world is being run currently, it will be interesting to see how the remainder of the season plays out. Will teams have to forfeit because they contracted Covid-19? How much will COVID-19 affect the season? With these questions in mind, it will certainly make for an interesting season.