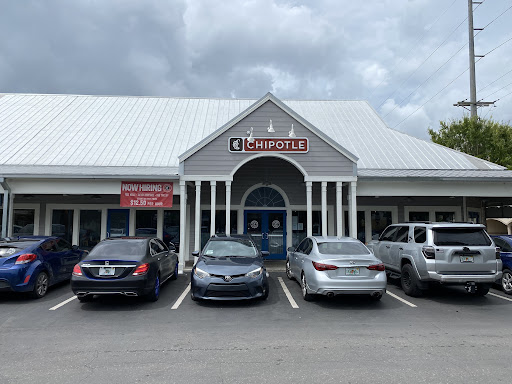 A new school year has returned and so has senior privileges for the class of 2022. With a shorter lunch period than last year, the seniors need to have a planned destination for where they want to eat lunch. Being in downtown Tampa, there are plenty of great nearby options for the seniors at Tampa Prep. 
There is a Wendy's, KFC, McDonald's and Taco Bell all within a four-minute drive of Tampa Prep. 
"All of those options are fast and convenient for a short lunch. You don't have to worry about traffic, but the quality isn't the best." Josh Weinstein said. 
There are a few lunch options that are a few more minutes away. 
"Chipotle is really good even though it's a little more expensive. But it's still really good." Makayla Bell said
Chipotle, along with other favorites like Chick-fil-A and Fresh Kitchen, are all less than 10 minutes away. 
"It's worth it in my opinion, even though it's harder to get there and back." Bell said. 
Armature Works is a great place to eat and talk. It's really close to Tampa Prep but it tends to be busy. They have different kinds of food like pizza, acai bowls, ice cream, and vegetarian options.  
"Armature Works doesn't have the best food. But there's a lot of space to talk and have fun with my friends." Satty Bennett said. 
For those not interested in food, there are few cafes around downtown. Buddy Brew and Starbucks are visited most throughout the Tampa Prep community. Tropical Smoothie, across the street from Buddy Brew, has smoothies, shakes and sandwiches. 
Students from University of Tampa are back on campus. For the students at Tampa Prep, this means many restaurants are going to have a longer wait than they normally would. It is essential that the seniors have their restaurants and food planned and ordered before they leave campus to avoid any disciplinary actions.