New Football League Gains More Traction Than Expected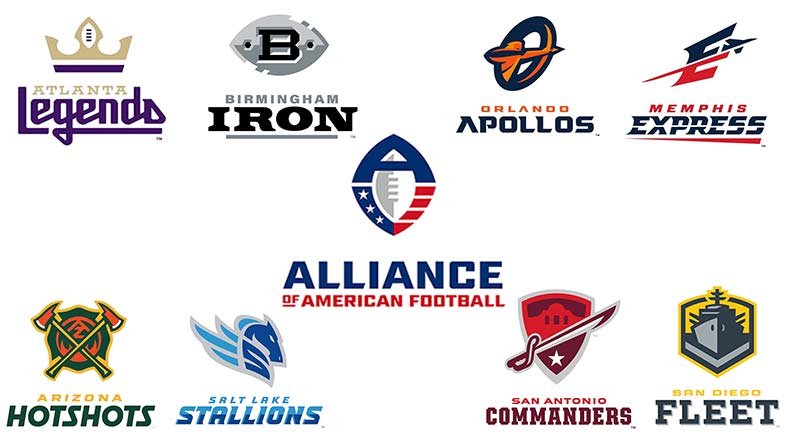 At around this time, football fans move on to another sport, but not this year.  The super bowl, which was on February 3, ended the NFL season and the AAF league started on February 9.  Now football fans get to enjoy the sport for another 10 weeks.
The AAF stands for the Alliance of American Football, which was created and announced by former NFL executives Charlie Ebersol and Bill Polian last year in 2018.  The league consists of eight teams: the Arizona Hotshots, Atlanta Legends, Birmingham Iron, Memphis Express, Orlando Apollos, Salt Lake Stallions, San Antonio Commanders and San Diego Fleet.  The leadership board consists of a few notable former NFL stars, Jared Allen, Hines Ward and Troy Polamalu. Their mission is "to provide high-quality professional football fueled by a dynamic Alliance between players, fans and the game."   
The first games appeared on television on Saturday, February 9, where the Orlando Apollos beat the Atlanta Legends 40-6 and the San Antonio Commanders beat the San Diego Fleet 15-6.  Then on Sunday the Birmingham Iron beat the Memphis Express 26-0 and the Arizona Hotshots beat the Salt Lake City Stallions 38-22.
According to SB Nation, the debut broadcast on CBS got a total of 2.9 million views, while the ABC broadcast of the Oklahoma City Thunder versus the Houston Rockets got 2.5 million viewers.  This clearly shows that football fans love football not just the NFL.
A few former NFL players are now trying to make a new name for themselves in the new League.  B.J. Daniels, who was a backup quarterback for a number of NFL teams, is now the quarterback for the Salt Lake City Stallions. Trent Richardson who is the running back for the Birmingham Iron, used to play for the Cleveland Browns, Indianapolis Colts, Oakland Raiders and Baltimore Ravens.
As the season progresses, CBS Sports network will carry one AAF game each week.  The new league looks promising and now the NFL might have some competition.