Lightning Strikes in Pisgah National Forest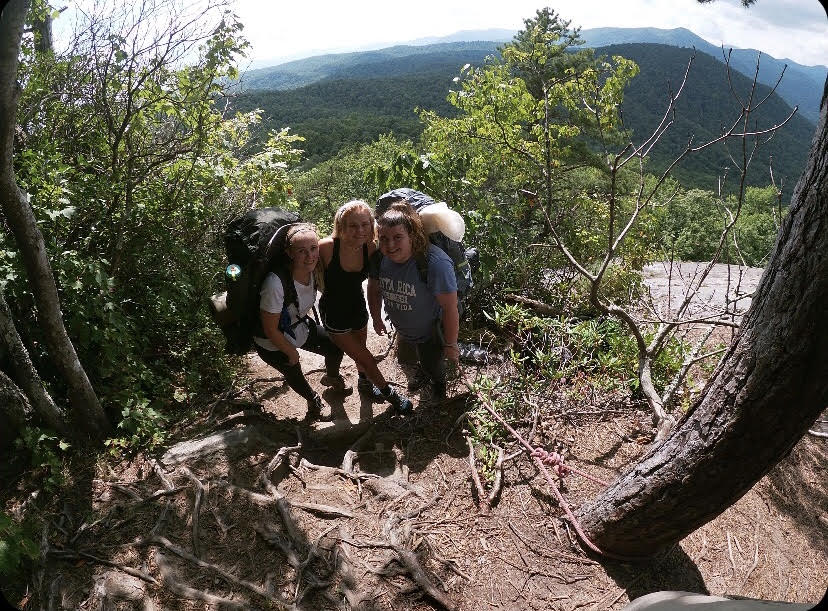 Tampa Prep has been working with the company "Inside Out" for years for the annual junior class trip to the Pisgah National Forest, but this year's trip had a bit of extra excitement for one group in particular. On the peak of a mountain, around midnight on the second day, as everyone was taking cover from the bad storm and trying to get their minds off the weather, lightning suddenly struck near the tents where a group of girls were sleeping. 
   "All of the sudden you saw it [the lightning] strike in the distance and then a few minutes later, it struck right on our campground, it didn't strike our tent, but it struck very close," said junior Sayde Harrington-Moniz, one of the girls in the group that afterward had to be escorted down to the base camp to seek help. 
   After the strike hit ground, Janet Laine, a new teacher at Prep, and Cory, an Inside Out staff member, left all of their stuff and took the girls down to base camp to receive help and make sure the girls were not harmed. When they made their way to the base camp shelter, Tampa Prep teacher Mary Beth Hill ensured that all the girls had what they needed and talked to them about what had just happened. To update the parents about what happened, Hill gave a call to Carl Carlson, head of upper school, who also gave a call to Donald Morrison to contact the parents of the kids about what happened.  
   "I figured it would be better for the parents to hear from an administrator because no one was hurt and everything was fine," said Hill, leader and coordinator at Pisgah base camp. 
   "As a school, we follow a protocol that we have set up in a situation like that in terms of being in Pisgah" said Carlson about the Pisgah trip.
   The next morning, the girls and Laine had to go and find the other rest of the group plus Cory at the new location in which they had to move due to the bad weather.
   "The situation was handled as well as it probably could have been because it wasn't in our control that we had to hike down three miles, like there's nothing that we could have done about that," quoted by Harrington-Moniz. 
   Even with the hardships, the trip overall was filled with memories and fun. The Pisgah trip gives not just students, but teachers too an experience of a lifetime.
   "I admit, it was kind of scary, I was like oh my gosh we're on top of a mountain and there's a big storm, but when I was talking about what I learned about myself, I think if there hadn't been kids there, I would have been more of the panicky ones, but I knew that I needed to be the calm voice for the kids," says Laine, it being her first year at prep. 
   Something to take away from this experience is that no matter where you are and what standards you're living under, good or bad, there is still a way to bond, make the best out of it. Pisgah finds a way to help teachers and students to appreciate what they have and even learn how to overcome anything.