Florida Schools are Hiding COVID Numbers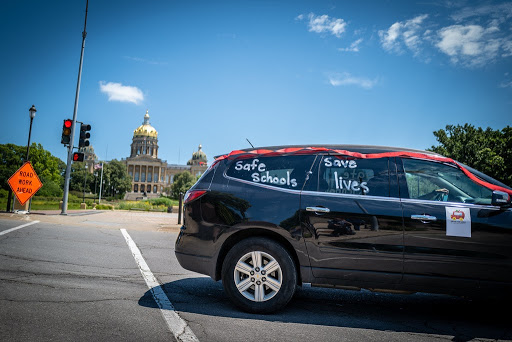 Florida schools have been forced to reopen, and along with that, parents are unsure about how many COVID infection numbers are in their communities. Although schools are reopening, there are no set regulations in place for how schools will deal with an outbreak of COVID-19. 
   With the forced reopening of schools in Florida, many parents are concerned about their children's safety. Florida has been hit hard with COVID-19, and many parents are wondering whether they will be updated on how many cases are in the school.
   In Pasco County, schools have confirmed that they will inform families about the number of cases in the school. If there is an outbreak, the schools will inform families but will not tell them who the individual is while having the individual's family quarantine. 
   Some school districts are refusing to disclose how many cases they have, such as Orange County These schools are hiding behind privacy laws such as the Health Insurance Portability And Accountability Act (HIPAA) which is a law to protect the privacy of a patient.
   "That [schools shutting down] doesn't look good politically on governors and lawmakers who advocated for opening up," said Clay Calvert, director of the Marion B. Brechner First Amendment Project at the University of Florida, in an interview with the New York Times.
   Schools are not covered by HIPAA, unless they provide healthcare to their students. Then, they could possibly be violating HIPAA. There's also the case of FERPA, which gives parents control of some of their child's record privacy, but the school is not hviolating any laws since they are not giving away the student's identity.
   "You need students and parents to feel safety is first," said Dr. Nathaniel Beers in an interview with USAToday.
   Despite this, schools are implementing mask requirements, social distancing, and setting up hand sanitizing stations. Included in this list of schools is Tampa Prep, which is taking the necessary precautions to ensure the safety of the students and faculty. While Tampa Prep has informed the community about two cases, they did not disclose the identity of the students, but informed whoever was in close contact with these students. Hopefully, other schools will follow tampa prep and continue to provide safety and information to their communities.