The Best by Par
Senior Helena Noel adds a commitment to Florida International University to play golf to her long list of accomplishments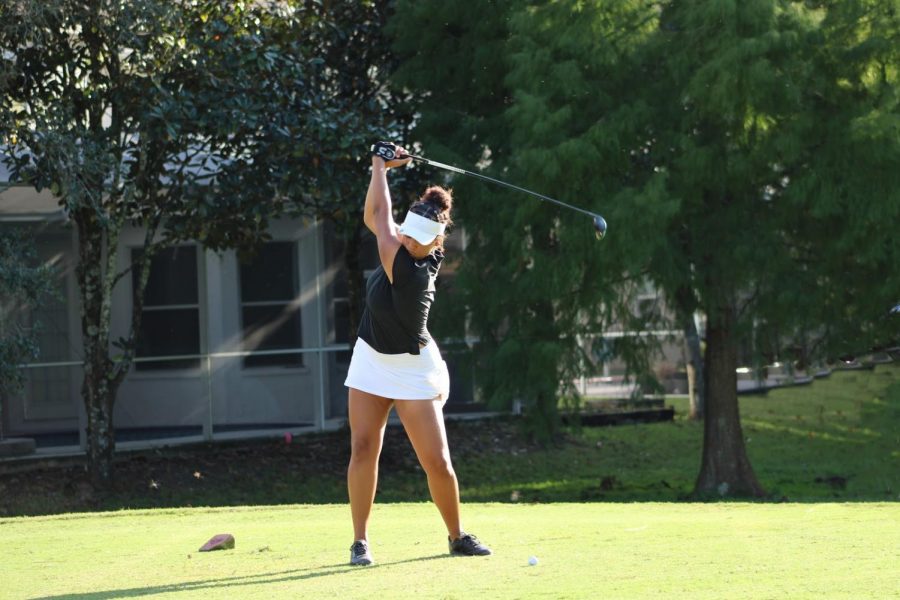 "Just work hard. Do what you got to do. If you're in love with a sport, you'll know."
   These are the words of senior Helena Noel, who was recruited to play golf for Florida International University (FIU) in Miami, Fla.
   Noel's journey in golf began when she was in sixth grade, playing at an Ace Golf Range.
   "When I was younger, I looked older than I was. They thought that I was trying out for the high school team, and the coach was like, 'Come here, grab a club and start swinging.' I didn't want to be rude and say no, so I picked up a club and have played since then," Noel said.
   Picking up that club was the best thing Noel could have done, starting a future in golf with her coach to blame.
   "Obviously it wasn't his fault, but it was because he didn't mean to get me into it, but he did. I've enjoyed it so I've just played since then. I guess he's been an influence, but I kind of just fell in love with this."
   Playing for Tampa Prep's golf team as well as playing outside of school for private organizations like the American Junior Golf Association (AJGA), the Florida Junior Tour (FJT) and the Ultimate Golf Experience (UGE), Noel has matches twice during the week and on the weekends.
   "We have practice every day, but I practice every day anyway so it's nothing different from my regular schedule," Noel said.
   For Noel, it's always pretty much just been golf, and after years of hard work and encouragement from her coaches and parents along the way, she has been recruited by FIU to play golf.
   "I'm excited to play. I know that it's going to be super different than everything that's going on right now, but I'm ready to go to college and play," Noel said.
   She plans on going professional in the sport, being dependent on what happens in college and seeing where everything goes.
   "Whether I'm pro or not, I'll still have people to play golf with and it's always a good life skill to have," Noel said.
   "That's always the fun part of it. Just being able to connect with people on a personal level and gain contacts for future references."
   This weekend, Noel will be playing in a tournament which will be broadcasted on the Golf Channel.