Miami Heat Look to Torch the Lakers and Bring the Trophy to South Beach
   After a very awkward season for sports, the NBA Finals has returned. The Los Angeles Lakers, featuring big names like Lebron James, Anthony Davis and Alex Caruso, are playing against the Miami Heat, led by Jimmy Butler, Goran Dragic and the rookie, Tyler "Baby Goat" Herro. 
   The last time the Lakers were in the Finals was in 2010 when the Lakers were led by the late Kobe Bryant and they beat the Boston Celtics. Now with new leadership, they look to go back to their old ways. They are currently beating the Miami Heat two games to one. 
     Similar to the Lakers, the Miami Heat have not been to the NBA Finals in six years. In their two trips to the Finals, the team had Lebron James, Dwayne Wade and Chris Bosh. They beat the San Antonio Spurs but lost to the Spurs in the following season. Following Coach Erik Spoelstra, the Heat look to win another.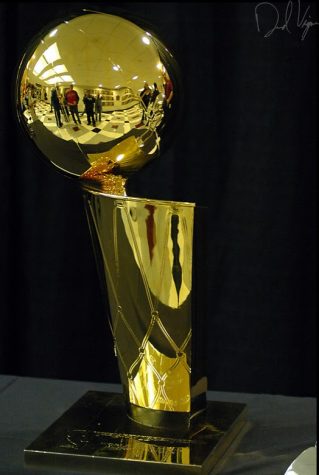 Early in the 2019-2020 season, the Lakers were the favorites to win the championship and they finished the season ranked number one in the Western Conference with a record of 52 wins and 19 lossesNBA analysts weren't sure how the rest of the NBA was going to be able to guard and outscore both Lebron James and Anthony Davis, two of the most explosive and skilled players in the league. 
       Although they were not seen as a threat in the beginning of the season, the Miami Heat were ranked number five in the Eastern Conference with a record of 44 wins and 29 losses. Most NBA analysts favored the Boston Celtics and the Milwaukee Bucks. But the Heat were able to beat both teams in the playoffs on their road to the NBA championship. They had amazing performances from rookies like Duncan Robinson and Tyler Herro. The Heat also had standout performances from Bam Adebayo and Jae Crowder. 
     The zone that the Miami Heat have been using is going to be hard for the Lakers to beat. The pure talent and size of the Los Angeles Lakers pose a huge challenge for Jimmy Butler and the Heat to overcome. Everyone is on the edge of their seats, awaiting the outcome.