A Completely Blue Georgia:
Senate Runoff Elections Result in a Democratic Senate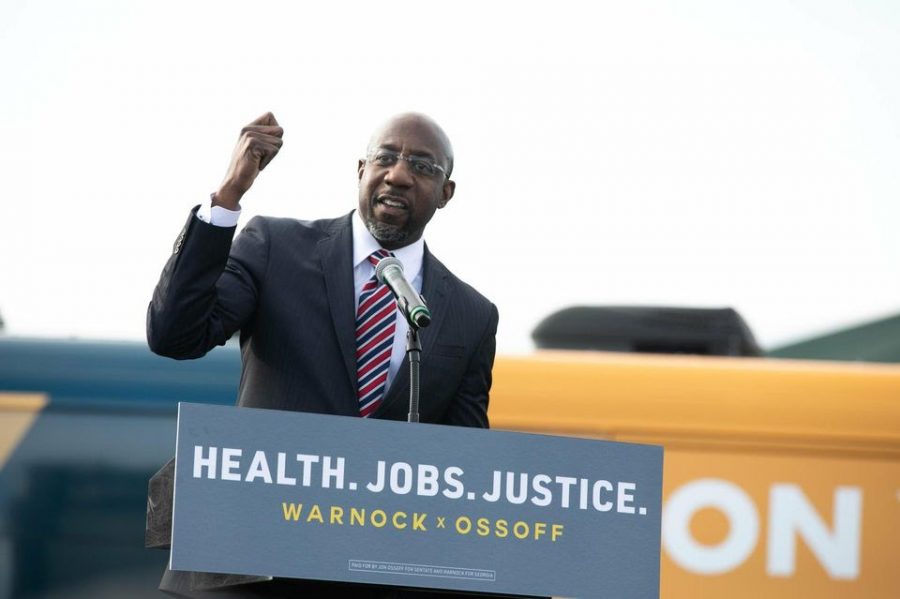 On Jan. 5, Georgia voters determined the leaning of the senate through two senate runoff elections. Rev. Raphael Warnock has won Sen. Loeffler's seat and Jon Ossoff has won Sen.Perdue's seat, making Georgia fully blue. 
     While Warnock will be Georgia's first black senator, Ossoff will be Georgia's first Jewish senator, another reason for this election season to go down in history. 
     As Georgia's first black senator, Warnock remarked that his victory was "stunning, but I think in America anything is possible" reports CNN.
     Not only will Ossoff be the first Jewish senator from Georgia, but he will also be the youngest Democratic senator elected since our President-elect himself in 1973. 
     In an un-orthodox manner, both of Georgia's Senate seats were up for election this year due to the special election between GOP incumbent Kelly Loeffler and Democrat Rev. Raphael Warnock. The other Senate seat was hotly contested by GOP incumbent David Perdue and Democrat Jon Ossoff.
     This was the first election that Sen. Kelly Loeffler actually ran in as a candidate as she was appointed by Georgia Governor Brian Kemp in 2019 after Sen. Johnny Isakson resigned from his Senate seat. Due to her appointment, Loeffler had to fight for her Senate seat in a special election in 2020. 
     Senators and Americans held their breaths as the results for Ossoff v. Perdue were called much later in the day than Warnock v. Loeffler. Previously, Republicans held the Senate with 50 seats, but that slim majority is coming to a close as Democrats now hold 50 seats.  
     Due to Jon Ossoff winning the Senate seat, there will be a 50-50 tie between both parties; however with Vice President Kamala Harris entering office soon, her tie-breaking vote will give the Democrats a majority. This victory is vital to the Biden administration's success as it will dictate President Biden's ability to pass legislation during his presidency.
     Democrat legislative and executive branches seem to be on the horizon for America in the new presidency.