Tampa Prep Theatre Returns with a New Play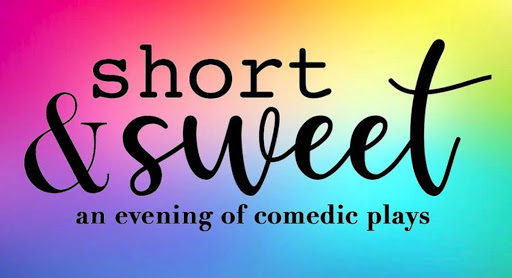 After a long break due to the ongoing COVID-19 pandemic, Tampa Prep theatre reopens their curtains with a production of "Short & Sweet: an Evening of Comedic Plays." This is the first formal performance Tampa Prep's theatre department has put on since the middle schoolers' production of "Aladdin" in March of 2020.
   COVID-19 restrictions have made it difficult for Tampa Prep's theatre department to put on their regular winter and spring productions, a fundamental part of some student's high school experience.
  "I miss, just like, messing around in the black box and doing who knows what," said Junior Kate Isé, who has a few roles in theatre department including stage manager and social media manager, "We have a lot of traditions we do after shows and I think the seniors have missed out on a lot of stuff that we usually do."
   But after this long delay, the advanced musical theatre class is staging a new play called "Short and Sweet," which will be a collection of short skits in various genres, though mostly comedy.
  "Five, short, ten minute plays, each one with its own little world," said head of the theatre department, David Mann.
   While everyone is excited to have theatre back at school, it will be a little different this year due to Tampa Prep's COVID-19 guidelines. Such as the difficulties of rehearsing with only half of the class present at a time.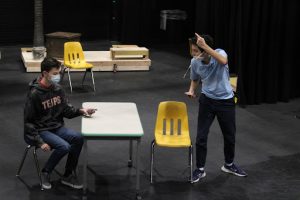 "I had to wait until I knew who my groups were going to be, so I couldn't figure out what plays I wanted to do until almost the break," said Mann.
   In addition, actors will only be removing their masks when they go on stage to perform their play.
      " Just when they come on stage can they remove their masks," Mann said, "Everyone in the audience will be masked, [everyone] backstage, and all that kind of stuff."
   The performance will also have a much lower attendance than previous productions, due to the audience's social distancing.
   "We have fifteen pods of four set up. The idea is that you come with people in your family, not your friends, people you are living with," said Isé.
   Nevertheless, the Tampa Prep theatre department is excited to get back on stage. 
   "[Performing is] really what they miss very much," said Mann "Even though it is going to have smaller audiences and all that kind of stuff, I think that will have some kind of feel of the way things were before all of this started."
   "Short and Sweet" will be playing from Feb. 25-27th. Tickets will be on sale soon.