Tampa Prep Sets Eyes on Spring Sports
   With the conclusion of winter sports, Tampa Prep moves to their spring sports season. The track and field team, lacrosse team, crew team, tennis team and baseball teams are all competing this spring for Tampa Prep. 
   The track and field team, led by captains Paige Rodriguez, Mackenzie Capella and Connor White, raced in their first meet since last season. In the Berkeley Track and Field Invitational, the boys placed 11th overall and the girls placed 10th overall. Rodriguez, a junior at Tampa Prep, raced in the Women's 300m hurdles where she set the new school record of 48.94 seconds. 
   As a captain, Rodriguez has many tasks and responsibilities. "The goal is to stay healthy and injury-free. My job is to make sure we stay motivated and consistent" Rodriguez said. 
   The track and field team look forward to improving and doing well in their next meet at the Warrior Invitational on Feb. 26. 
   The lacrosse team played in their first game since last year where they lost to Cypress Creek. The lacrosse team hasn't had a full season since the 2017-2018 season. Last year, the team started 0-4 before the cancellation of the season. Since then, they've lost two star players, now graduated Will DiMisa and Ryan Murphy. 
   Their head coach, Brett Moyer, transferred and Tampa Prep moved the assistant coach, Ross Acrey, to the head coaching position. Although they lost key players and their coach, the spirits of the team are still high. "We keep practice competitive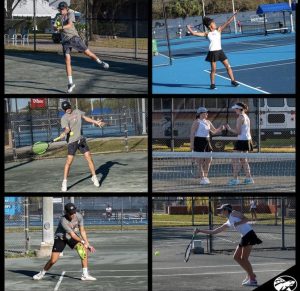 and Coach Ross makes sure we give our full effort" a junior at Tampa Prep and midfielder on the lacrosse field, Matthew Rodgers. With no captains, the lacrosse team goes to the many seniors for leadership. The lacrosse team looks for their first win against St. Stephen on Feb. 26.
   The crew team at Tampa Prep practices all year for their races and regattas. Last year, many key members of the team graduated. 
   "I strongly believe we can perform well despite losing a lot of our good rowers" rower Benjamin Dourney ('22) said. 
   As a junior on the crew team, Dourney is hopeful for the novice boat to win the state championship due to the new talented freshman.
   "We also have a new coach who coaches at USF who pushes us really hard to improve," Dourney said.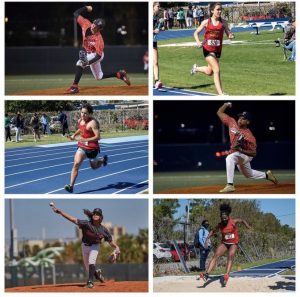 With a new coach, strong freshman class and guidance from seniors like Meagan Lukavec, the crew team is on course to be really good in the future. 
   The baseball team at Tampa Prep is in their spring season right now. With really strong leadership from their captains and also seniors like Jaden Sheffield, committed to Georgetown University, and Jose Peña, committed to Florida International University, and Benjamin Mensch, they have started the season with one win and two losses. 
        Outfielder Joseph Durkin, a new sophomore to the baseball team, said "We haven't caught our rhythm yet but we're going to make it really far." 
   The team has been very successful in the past and this year they are looking for more of the same in their matchup against IMG Silver on Feb. 26. 
   The tennis team played their first match against Tampa Catholic. The girls team won 6-0 and the boys team won 5-2. It was a strong outing for both groups. 
   Satty Bennett, a junior on the girls team, said "We're much stronger than last year. Our main focus is just trying to improve and learn." Coming back from an injury, Bennett believes that the tennis team can make it really far this season. 
   After a year cut short due to COVID-19, the spring sports are competing in their first full season since the 2018-2019 school year. So far, the spring sports have been doing really well in the first games of their season. Their focus is set on effort, consistency, and motivation and with these aspects they hope to bring a state championship to Tampa Prep.