Key Club Food Drive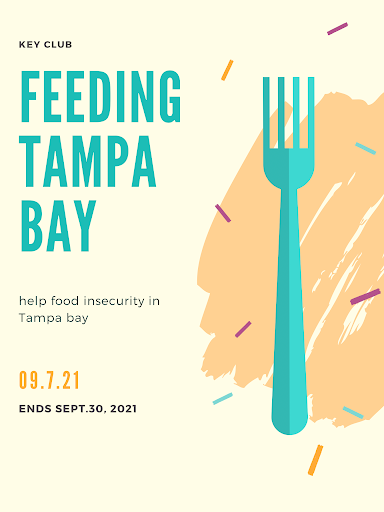 Tampa Prep's key club, led by Senior Mackenzie Capella (22'), will be collecting donations which will go towards Feeding Tampa Bay. The food drive will go from Sept 7-30 and drop off bins will be available in the main lobby and the second floor.
"This is our first [Key club] big event and we want to get the momentum going for the rest of the year and help with food insecurity to really give back to the community."Capella Said
Feeding Tampa Bay focuses on having a hunger free Tampa and providing meals for over a million family's. Many volunteering options are available either at the warehouse sorting canned goods or through simple food donations.
"I'm excited to get everyone involved just because we can do this no matter the COVID circumstances." Capella said.
Key club is planning to do more service projects to give back to the community in order to get everyone's interests in community service achieved. Whether that is beach clean up or aiding food insecurity.
"You can put as much time as you have available or are willing to give towards it." Capella said.
Donation items include non perishable items to personal care items. A link to the donation list can be found below.