FADEAWAY
Saorise Mcgarry Jumps into her Music Career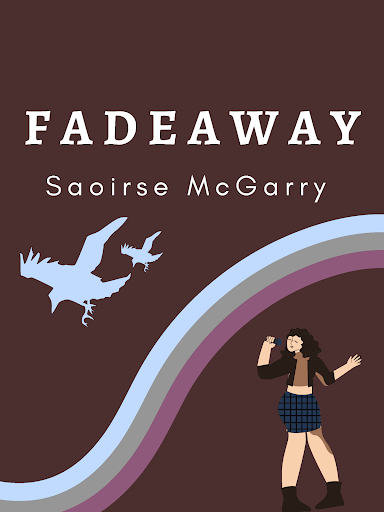 Senior Saoirse McGarry is making moves off campus by dropping her first musical single, FadeAway. Nearly two years after going through a relationship, she is able to reflect on her past and current emotions and put them into her single FadeAway. 
   "As soon as it was done I knew I wanted this to be the first song I released. It's the most emotionally vulnerable song I've ever written,"McGarry said.
   On September 24,she released FadeAway. McGarry showed her vulnerability and let her emotions out through her song.
   "'I trace the smoke from your lips, blow me a kiss and then fade away.' I wanted to embody this battle [when you] want to be with someone but you can't be with someone and you want to get out of a situation but you still love them,"McGarry said.
    The creative process is unique because she went to Berklee Conservatory of Music to help.  refine her knowledge of music. McGarry also worked with producer Francisco and engineer Andrew.
   "I met some amazing people there who helped me to creatively get the instrumentals going. It was interesting taking a step back from the emotions I was feeling initially,"McGarry said.
    McGarry is from a musically involved family that she believes is responsible for her passion for music. Her vivid memories of making up her own songs in the car ever since she was three years old have come full circle to creating a song.
   "[My parents] are very well read which is where I feel I get a lot of my cohesive lyrics from.  My dad is the person who taught me how to play the guitar initially and I've always been a creative person,"McGarry said.
   McGarry's single can be streamed on all platforms. Keep an eye out for more potential music in the next few months.