Terrapin Volleyball Spikes in Success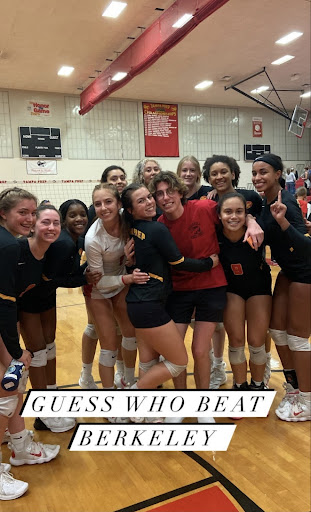 Tampa Prep's volleyball team made it farther than any Tampa Prep volleyball team has in the past 8 years when they played in the regional finals on Saturday. Throughout the season the volleyball program faced adversity due to playing many challenging teams yet they were able to be one of the most successful Tampa Prep teams of the past decade. 
       The Tampa Prep team was able to beat Berkeley, a team ranked in the top 5 of high school volleyball teams in the country, twice. Not only did the team beat Berkeley two times at home, but two additional times to advance to regionals and to the regional finals. 
As the season progressed more students began showing up to the games and the energy was unmatched. The most electrifying game of the season was undoubtedly against Tampa Catholic where the entire game was spent with each student section yelling chants at the other. Tampa Prep ended up coming out of that game victorious and the Tampa Catholic crowd was quick to leave the gym. 
       While Tampa Prep did lose on Saturday against Calvary Christian in the regional finals, the volleyball team will without a doubt be a very successful team next year, as the players form stronger bonds and develop more game-winning tactics. It is likely that Tampa Prep Girls' Volleyball Team will be able to advance even farther next year and hopefully win a state title.