Class of 2021 Transitions to College Life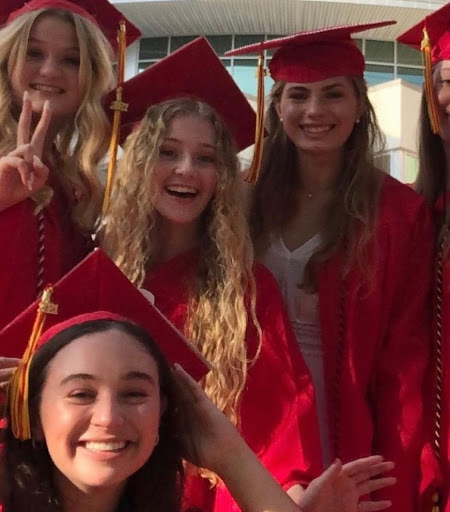 Graduates of Tampa Prep's Class of 2021 are getting used to their new responsibilities and freedoms this year as college freshmen while also trying to make their transition from high school easier and more fun.
       The Class of 2021 is now scattered throughout the country at different colleges, all with varying sizes, settings, and levels of academic rigor. They credit Tampa Prep for helping them develop a work ethic that prepared them to excel in the classroom so they could stress less over academics in college.
       "The people at Prep care about academics more than the kids at the last private school I went to," Gavin Zyonse, a freshman at Purdue University, said. "There were some super high achievers there."
       While academic rigor was a primary factor graduates considered when deciding where to attend college, they also made their decisions based on the atmosphere. Despite graduating from a small high school, many were encouraged to branch out by attending college at a bigger campus with larger and more diverse student bodies.
       "You never stop having things to do," Connor White, salutatorian of the Class of 2021 and a freshman at the Georgia Institute of Technology, said. "There's so much walking space to hang out, and you can absolutely find your niche."
       For some graduates, attending a larger college initially felt like a drastic and intimidating change from high school. 
       "Since we went to a very small high school, a lecture hall has double the amount of people in my graduating class, so it can feel pretty overwhelming," Andrew Kim, a freshman at Cornell University, said. "Another thing I was worried about was making new friends, but for me, it was easy because everyone was in the same boat."
       Despite these hesitations, they were able to find their fit.
       "I am in Healthcare Innovations Club, See Discomfort (SEED) Club, and Medlife Club," White said. "I have found a lot of groups with a lot of friends."
       No matter what colleges the students of Tampa Prep's Class of 2021 attended, they have been making the most of their new homes and are excited about the opportunities that lie ahead.
       "The city is our campus," Ari Solomon, a freshman at New York University, said. "I spend a lot of time going to museums, to get food, and to the zoo with my dorm mates. I'm able to explore more things here."