New Year, Same Result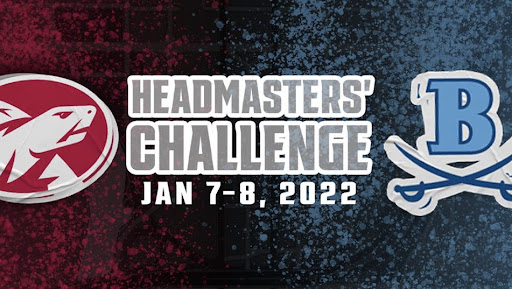 Welp… it happened again. After a hard fought day of wins and losses, Berkeley came out on top at the end of the Headmaster's Challenge. 
     Headmaster's Challenge, which happens every January, is a challenge between Tampa Prep and Berkeley Prep and their winter sports. These sports include wrestling, soccer, and basketball. 
     Wrestling kicked off the weekend on Friday night with matches from both the middle school and high school. The middle school wrestlers took the crown in their battle, but the high school team fell short to Berkeley in a close match. 
    Following the wrestling matches, the Terrapin went into Saturday morning down 2-1. The middle school sports opened up Saturday morning with 1 win, coming from the 6th grade basketball team, beating the Berkeley Buccaneers with a score of 25-18. Despite their early win, after all of the middle school and JV high school games were finished, the Terrapins were behind with a total score of  9-3. 
     Next came the varsity sports. With packed bleachers and a lot of emotion, these were the most exciting games. Girls varsity basketball took the win in a back and forth game with a final score of 47-42. Unfortunately, girls soccer was unable to defeat Berkeley after falling behind 8-0. Boys varsity soccer took the expected win over Berkeley with a score of 3-1. Sadly, the boys basketball fell to Berkeley with a score of 57-39. After all of the games were over, Tampa Prep lost to Berkeley with a total score of 13-7.
    Although we did not emerge victorious, we by far had the best student section. 
Senior and co-head of red shell, Audrey Evans said, "We all had fun no matter what the score was. It was more about supporting the teams than seeing a certain score on the scoreboard." 
     Despite the score on the scoreboard, the Terrapins continued the vivacious spirit from previous years. With hope of victory in sight, the Terrapins will look til next year to defeat the dreaded Berkeley Buccaneers.