Spring Production will be a Hauntingly Good Time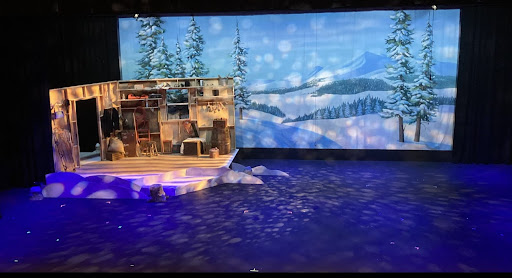 The Tampa Prep theatre department is preparing for a new spring production titled "Blithe Spirit", with showings on Mar. 2-3. The play is a farce surrounding protagonist Charles Condomine, who will be played by Junior Kai Nelson, a longtime member of the theatre program. 
"[Charles] becomes haunted by his dead ex-wife – it's a period piece, but it's a comedy, so it's pretty funny," Nelson said. 
Earlier in the school year, the theatre department performed "The Matchmaker", the first full-scale production at Tampa Prep since the school shut down in March of 2020 due to COVID-19. "Blithe Spirit", now the second full-scale production since the shutdown, will feature a certain twist that hasn't been seen at Prep in years. 
"What makes [Blithe Spirit] different is that it's student directed. Aja Frazier is the director, and it'll be the first one in about 2 years," Nelson said. 
Frazier, a seven-year senior, is no stranger to the theatre program; however, her role as director is something new. This will be her first play that she is directing at Prep, and she will be assisted by senior Ryan Mace, another familiar face to the stage. 
"So far it's been a really interesting experience, it takes a lot of effort trying to get everybody on the same page, but I really enjoy just letting the actors do their thing and making sure that this is something that everyone's going to enjoy," Frazier said.
Theatre students are excited to display their talents once more, as "Blithe Spirit" will debut in about a month.