College Counseling gets a 'Turner-Round'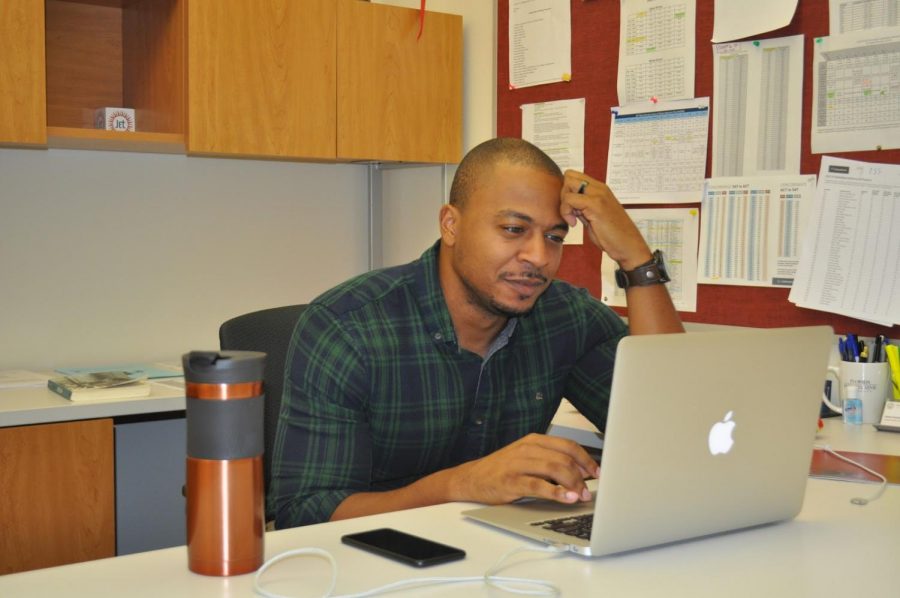 Nic Babbitt, Staff Writer
September 14, 2018
  If you see a grown man playing pickup basketball in the gym, don't mistake him for Tampa Prep's four star recruit Jaren Phillips, it's the new college counselor, Aaron Turner.  Turner joins the faculty after working at his Alma Mater, Old Dominion University. He primarily worked on the other side of the college admission process.
  "I was pretty much the guy that would come to do the college visits," Turner said.  
  While he can definitely notice the differences with his new role here at Prep, Turner values the relationships he forms with his students, recognizing that understanding his student's needs and goals helps to guide them toward the school that fits them best.
  "I like to actually get to know my students, I'm really big on interpersonal relationships and everybody is very cool and different," Turner said.
  Turner believes that his background in working on the other side of the spectrum brings something special to the table. After working in admissions for four years, he knows where the bar is set.
   "I know what schools look for and I typically know how colleges go through that whole process," Turner said.
  He welcomes students to take advantage of his unique skill set when they meet with him to prepare for applying to schools. Turner believes that college is a big decision in a students life, that will impact their future immensely.  
  "I think the college a person picks can really shape who they are and because I've been exposed to so many different colleges, I felt like I could help people find a school that would fit their personality," Tuner said.
  Finding the perfect college is a huge decision that can completely alter the course of a student's life, and through the guidance of Turner, students have the best chance to find the school that fits them best.