Sophomore, Jordan Peloubet's Kickstart of $115,000 Fundraiser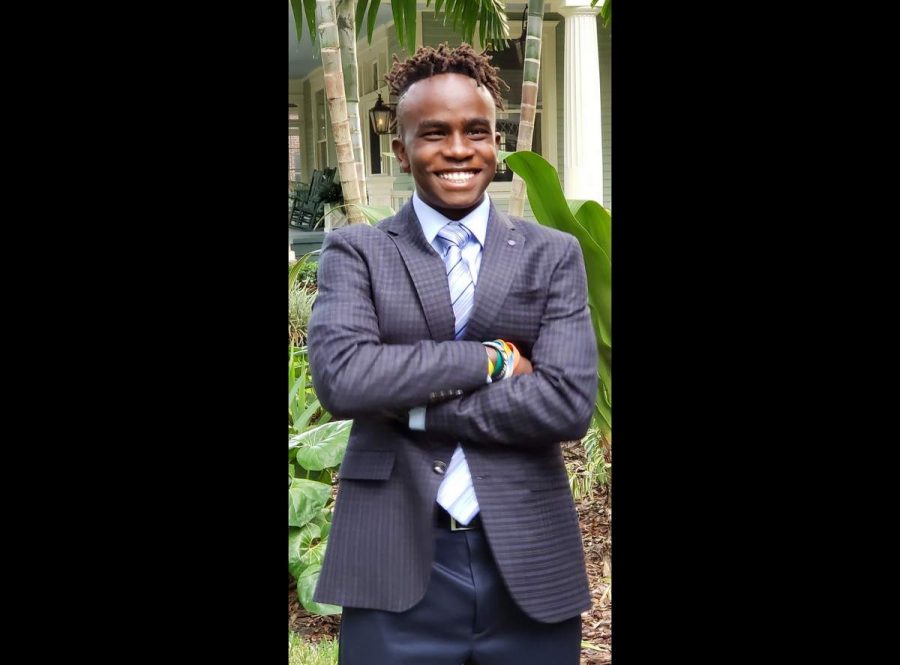 One of Tampa Prep's own has started a fundraiser to construct the first soccer field in his African hometown. Jordan Peloubet was born February 16, 2002 to a poverty stricken town in Arusha, Tanzania. He and his older brother Alex, were raised by their Grandmother after his Mother died of malaria when he was three. However, his life would soon shift for the better when Drew and Susan Peloubet came to visit his hometown on a mission trip.
"I was the fortunate one to make a connection with them and they entered my life and my family. Ever since then we've had a bond that's never been broken," Jordan said.
The Peloubet's enrolled Jordan in boarding school at the age of 5, officially adopting him eight years later. When Jordan arrived in the U.S. and at Tampa Preparatory School in the sixth grade, he realized just how fortunate he was and began to feel a great responsibility that one day he would be the person to make a difference in Arusha. Last December, Jordan debuted his mission by creating a website designed to raise $115,000 and give his hometown what he didn't have as a young child, a safe place to play soccer.
"They can only imagine playing like that. They only see it on T.V. When they watch watch professionals play and they dream of playing on those grass fields. I've experienced this, which is why I wanna share this field with them."
Jordan's campaign to make a difference has already allowed him to raise $30,000 and he has even partnered with former Tampa Bay Rowdies player Farrukh Quraishi to help gain these funds. With a bolster in donations from Prep's Softball Senior Night (where several students and faculty donated a dollar for each attendee) along with media coverage from Fox 13 and Tampa Bay Times Jordan is sure to reach his goal. To learn more about the Arusha Project and how you can help get involved please visit his Love Fútbol Arusha website linked down below.