Chicago: The Tampa Prep Theater Success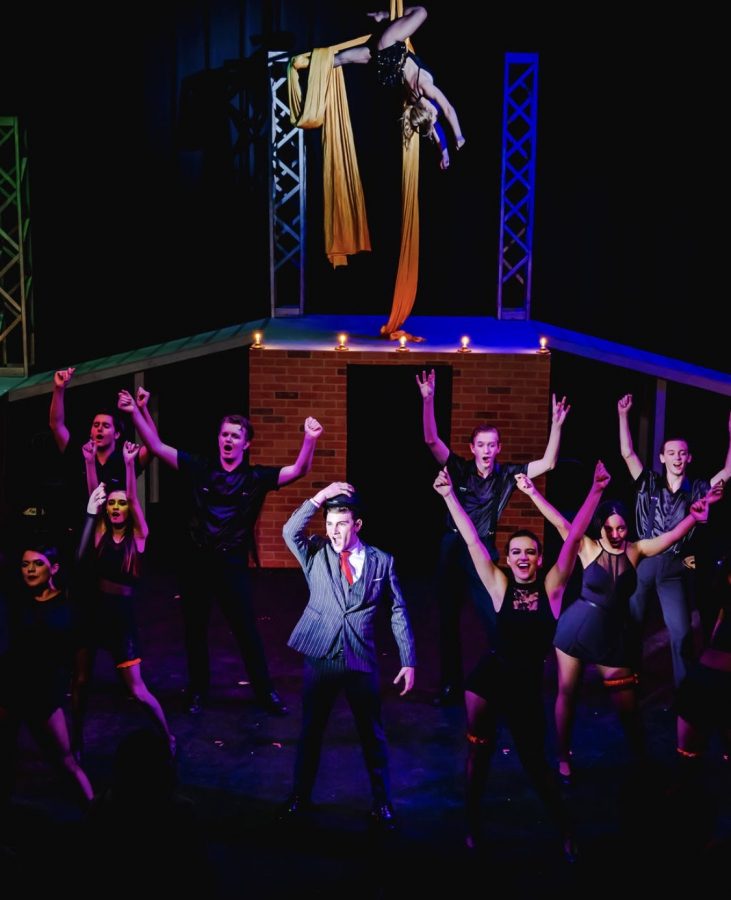 On the dates, Jan. 30 to Feb. 2, the upper school students and Head of the Arts Department, David Mann, put together an outstanding performance of the widely known musical, Chicago.
   "I loved the musical this year, it has always been my dream show to do. I am sad Chicago is over, but I am so proud of everyone." Upperclassman Junior, Lilly Dorton said. Dorton played the lead role of Roxy.
   Along with every show comes the possibility of having to adjust or change something at the last minute. Emma Stephens, a senior, was asked to step in and do sophomore Aja Frazier's part after coming down with the flu just a day prior to performing it on stage. 
   "I had literally 24 hours. I was told there was a possibility of covering Aja's 7 o'clock the night of our last tech and found out I was going on for sure about six hours before showtime," Stephen said. 
   Frazier's role, Matron "Mama" Morton, was a pretty significant role in the musical. This meant it was super important to get the best person quickly and do everything they can to ensure the show is put on at its best.
   "I was so nervous. I had never been more nervous on stage," said Stephen 
    Frazier was back and better to perform for the last few days of the musical, but overall it taught students a big lesson and opened doors for different and new experiences.
    "Knowing that I am someone who can pull through in a crisis really helped my confidence and gave me a great topic for college essays," Stephens said. 
   The show, of course, must go on and so it did! Coming from someone who watched the show, I would say it was amazingly put together. With amazing props, great music, awesome lighting, and of course amazing performers, the show was phenomenal. Students adjusted accordingly and did what they had to do to make the show the best it could be, and it really transpired onstage.