Lacrosse, Back and Better Than Ever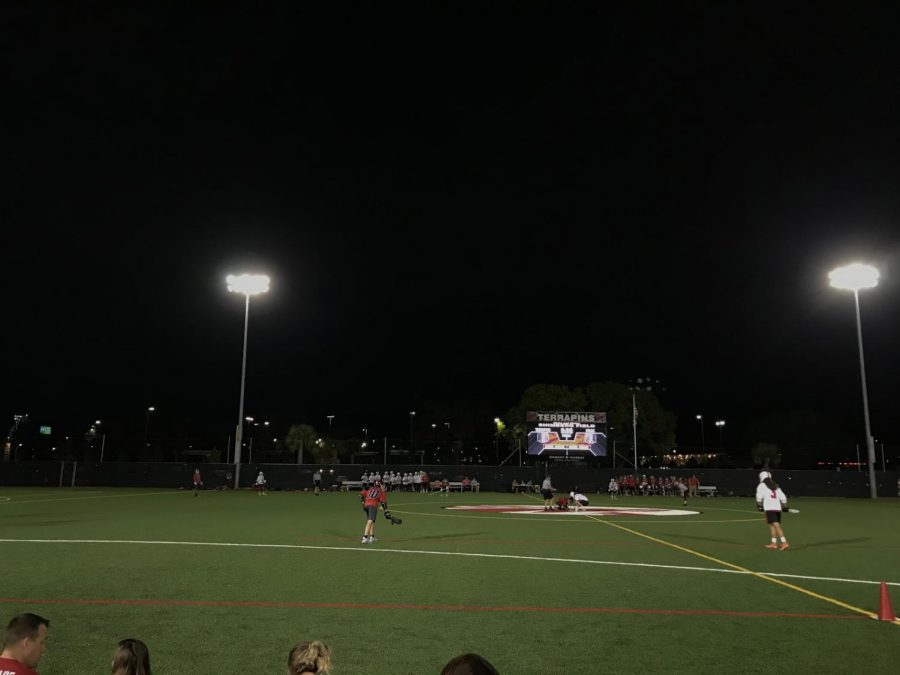 Lacrosse has officially begun their new spring season with a lot of great changes. With a new field, a new coach, and enough players, a great  team can finally be put together for the first time in two years. This year shows great promise for this spring season sport. 
     "I really like lacrosse, it's so fun. Our teammates are so cool, it's like a family and our coach is really good. He is leading us really well and teaching us so many new things," said Junior player Mark Osisek.
     The new Coach this year, Brett Moyer comes from much experience, with coaching from many places like the US Merchant Marine Academy, Los Angeles, Jacksonville, and now, here in Tampa. All in a total of sixteen years of coaching.
     "Commitment and attitude is the best quality of a team, in my eyes, it is about building the players up, getting them to have the confidence and self-esteem within certain parts of the game and hopefully by the end of the day that will facilitate in life," said Moyer.
     Lacrosse is Tampa Prep's only contact sport which makes it so important that the students playing are not only protected but trained appropriately. It is beyond important that the students are hyped up and taught the specialized skills to play the game smart and sade. Though injuries in a contact sport are prone to happen, most can be avoided with training. 
     "Coach always tries to get us super energetic and the good thing about him is that if you goof off or make a mistake, he'll get on you for it and make you pay during practice. He has a good sense of control on the field," quoted Junior lacrosse player, Jake Wallace."
     "Our goals each day is to be better than we were the day before and our hopeful outcome would be to become a family where everyone knows their role on the team and at the end of the day, have fun," said Moyer.
     As they enter their new season, be sure to come out and show your Tampa Prep spirit at upcoming games! See below a link providing the game schedule.