Some Good News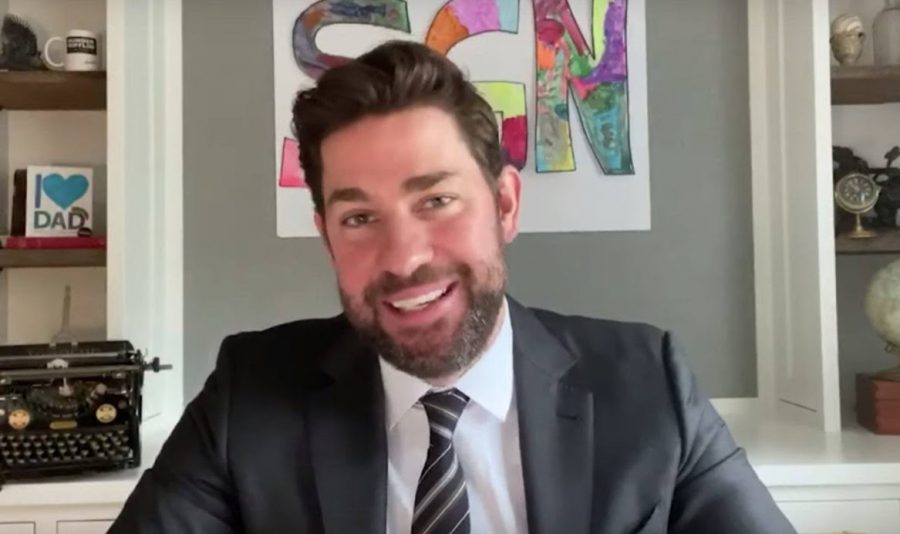 John Krasinski who played Jim on the show 'The Office' is sitting behind a desk once again. However, this time things are a little different. This time, he is sitting behind a desk in hopes of brightening everyone's days with his 'Some Good News' YouTube channel. 
   The news network is entirely dedicated to only positive stories. An episode is uploaded every Sunday. Krasinski started this channel to bring the world a network with only good news. He went to Twitter in search of heartwarming stories and then he shares these stories with his viewers. 
   The first episode talked about our health care providers who are fighting this disease on the front lines. It even featured Steve Carell, Krasinski's on-screen boss from 'The Office, as the two chatted via video chat in honor of 15 years of 'The Office'.
   Episode two opens with a new and more energetic intro as Krasinski jumps straight into the news. He went through people who followed his trend and copied his SGN show and encouraged people to spread good news too. He also focuses again on our health care providers and how society has stepped in to help them.
   This episode showed what teachers and parents are doing to help the kids and how communities are coming together to help their neighbors through this time of crisis. 
  Episode three opens differently than the last, as Krasinski features fan-made songs for his intro. He expresses his appreciation for the huge following SGN has gained in only 3 weeks. He featured more good news coming from hospitals and survivors of COVID-19. 
   Episode 4 of 'Some Good News' is already in the making, but the network's Twitter account, @somegoodnews, can help brighten up your timeline with more heartwarming stories in the meantime. Tune in Sundays for Some Good News.