How is the Pandemic Affecting the California Wildfires?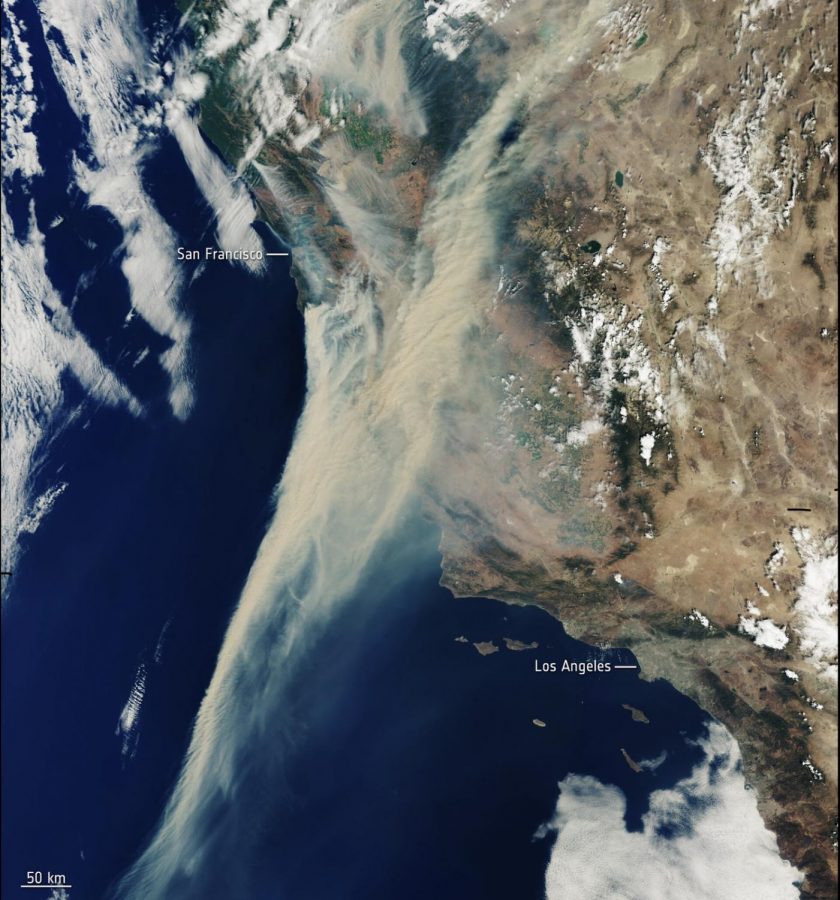 The peak of California's wildfire season began midway into the month of August, and since then nearly 1.5 million acres of land have been burned causing over 60,000 people to be evacuated. While wildfires have always been an annual problem in California due to the topography and dry lightning storms, this year the coronavirus has made dealing with these fires more complicated.
   When the coronavirus made its way into the states, California released prisoners to protect them from getting the virus. In the past, California has used inmate firefighters, but now they are short-staffed due to the early releases. 
   "[Inmates] are an integral part of our firefighting operations," said Officer Christine McMorrow in an interview with CNN.
   Along with being short-staffed, California is dealing with the second and third largest fires in California history concurrently. Even though firefighters are doing their best to contain the fires, they are still polluting the quality of air. 
   According to the Washington State Department of Health, "Wildfire smoke can make you more susceptible to respiratory infections, like COVID-19."
   Residents have been told to remain in their houses and limit outdoor activities because of the polluted air; however, residents have also been told to be prepared to evacuate in case of a fire. Usually, there are shelters in schools or other large areas where people can convene, but to enforce social distancing the Red Cross has been placing people in hotels/motels. 
   "It's a little complex when we have a life-threatening situation right now," said Maia Carroll, a spokeswoman for Monterey County, in an interview with USAToday.
   Many families are having to evacuate during the beginning of school. Some students are doing virtual learning, but many colleges that are at risk of fires have canceled classes. Some students have lost their homes, but have nowhere to go due to campuses shutting down. 
   The pandemic has complicated how California can deal with the wildfires, but there are still ways to help. Volunteering and donating to places that help people who have needed to evacuate and/or lost their homes due to the fires such as the Red Cross.