New Dunkin' Collaboration with Tik Tok Star: 'The Charli'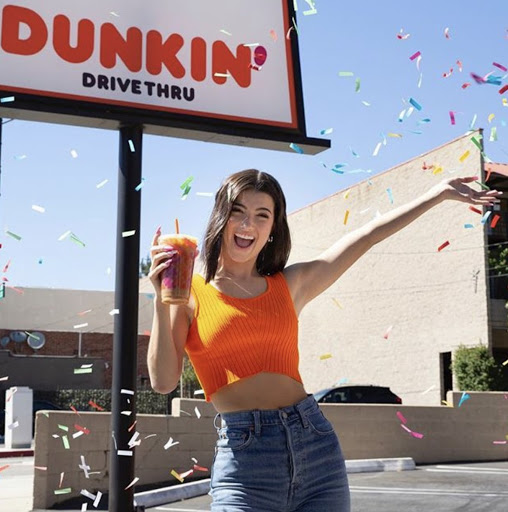 "The Charli," was added to the Dunkin Donuts menu Sept. 2, Charli D'amelio is famous for dancing to popular music on Tik tok and she has always shown how much she loves Dunkin' through her Tik Toks. Charli being the most famous Tik toker With 85.3 million followers at 16, Dunkin' could not refuse to make this drink an official menu item. 
   Drayton Martin, Vice President, Brand Stewardship at Dunkin' said, "Everyone knows that Charli runs on Dunkin', and now Dunkin' runs on Charli," 
   A cold-brew coffee with whole milk and three pumps of caramel is the recipe for "The Charli." Many other Dunkin' menu items came out this September like the pumpkin spiced latte, oat milk, and mini bagels but "The Charli" has been the most popular so far.
    Thanks to the attention the beverage received from Charli and other influencers the "Dunkin' x Charli" contest debuts Sept. 9, offering fans a virtual meet and greet with Charli.
    The donut company even went as far as making a song that was officially released on Tik Tok called "The Charli." Charli does not seem to be disconnecting from Dunkin anytime soon and she continues to promote her drink on all her social media.