SEC Football Returns with Changes in Place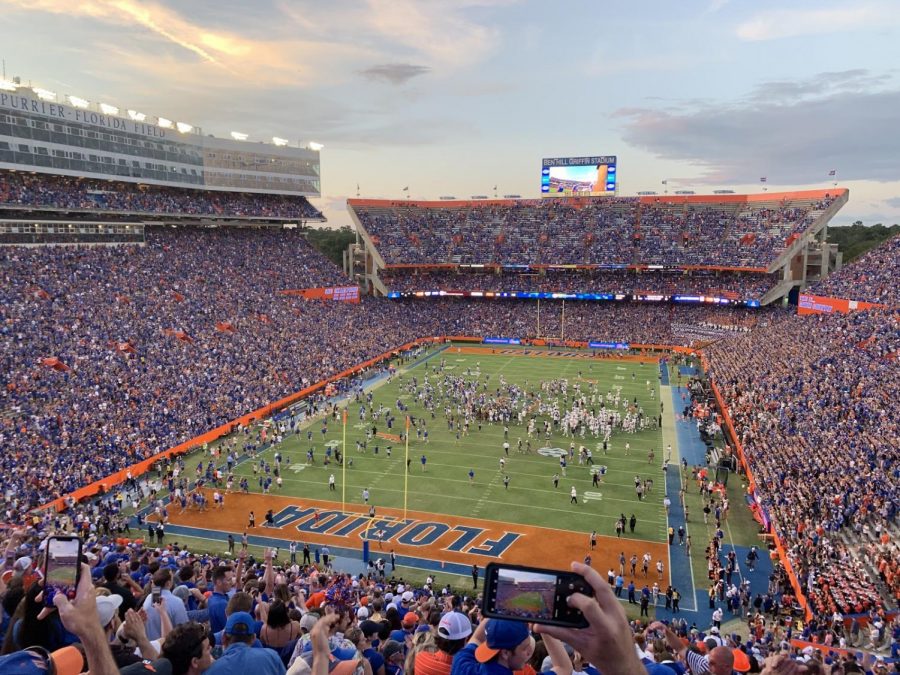 After months of fans questioning when they would see SEC football again, the season returned on Saturday, Sept. 26. However, this season is much different from previous seasons. With the risk of contracting COVID-19 and spreading it throughout colleges, which are already hotspots, the SEC committee had to implement changes to the season for the safety of others. 
   The first major change is the shortened season. In a typical college football season, all FBS teams play a 12 game schedule with a mix of conference and non-conference games. This season will be different. The SEC is only playing ten games with all of them being in conference games. 
   In an interview with the Gainesville Sun, SEC Commissioner Greg Sankey said "This new schedule supports the safety measures that are being taken by each of our institutions to ensure the health of our campus communities."
   Another large change for this season is the amount of fans in attendance. Typically for any SEC college football game there are between 40,000 and 100,000 attendees per game. This year the numbers won't even be close to that. For this season it will be anywhere between 17,000 to 20,000 fans at a maximum to provide for proper social distancing throughout the stadium. The amount of fans in attendance also provides for a large home team advantage. Most schools are reserving around 90% of their tickets for home fans with around 2,000 tickets being directly reserved for the students. With the help of fans making the game a crazy atmosphere throughout the game it will be interesting to see how home team advantage is different in the upcoming season. 
   With all the changes that are being put in effect for the college football season, it will be interesting to see who comes out on top. However, the question still lingers if the season will be put on halt to protect others from the COVID-19 pandemic. As of now if a team contracts the virus, the team will suspend its game for the week with no chance of rescheduling for a later date.