Changing the Headmasters' Hype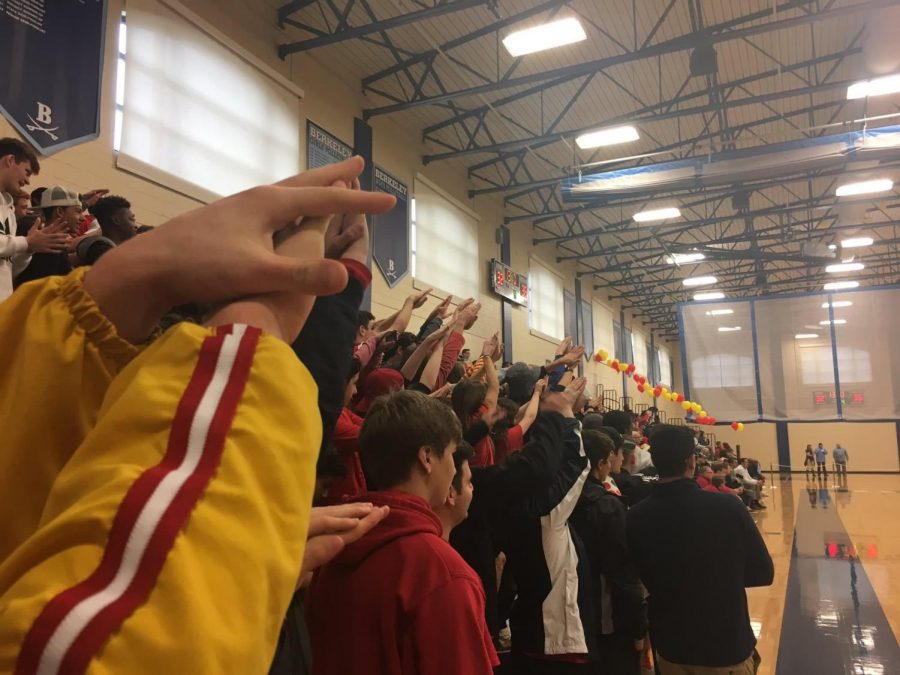 Adam Werthiem, Staff Writer
January 9, 2019
Headmasters Challenge, a day dedicated to beating Berkley. Hundreds of students, parents, and teachers will gather to watch this long standing rivalry, one that runs deep into the hearts of each respected school. Although in the past Tampa Prep has underperformed, the student body is looking to change this narrative.
Every year for the past 15 years, the two schools battled each other in different winter sports ranging from the middle school all the way to high school varsity.  Even though the event came to fruition rather recently, the rivalry has existed since the establishment of both the schools.
When Tampa Prep was located on University of Tampa and Berkeley was on Davis Islands, they were proportional in size.  Berkeley then moved to Town and Country, giving them the land to expand and build superior equipment. While Tampa Prep committed to their urban location and size. Kim Jago, a former student in the class of '81 and a current History teacher said, "We used to be more competitive with them, I think a lot of it is that they have far better facilities."  
Before Headmaster's Challenge, some Tampa Prep seniors thought it would be comical if they pranked Berkeley and desecrated their property, which put the rivalry at an all time high.  "There was a rather nasty incident of vandalism and [the headmasters] wanted to put the rivalry in a better light," Jago said. Tampa Prep had to write a formal apology to Berkeley and reimburse them for the damages.  
However, incidents of poor sportsmanship have been a recurring theme.  "Last time I went to Berkeley's hosting, I was disappointed because they had made nasty t-shirts and derogatory signs," Jago said.  In the past, both teams have kept their integrity, this year should not be any different.
The record of Headmasters Challenge is 10-4-1 in Berkley's favor, and although no one loves being on the losing side of anything, Tampa Prep's attitude is never sour.  Co-head of Red Shell Ryan Charest said, "It's always tough to take [losses], but I feel like we handle it pretty well and no one is a bad sport about it."
Both schools switch off every year hosting the event, last year the Terrapins had the honor, now it's the Buc's turn.  Red Shell plans to get as many students involved as possible, including the middle school, "We want it to be bigger and better, we're looking into getting a bunch of beads and a bunch of face paint," Charest said.  Despite Tampa Prep's unfortunate record against the Buccaneers, teachers and students are confident that both sides can compete at their highest levels, creating an enjoyable atmosphere for fans on both sides.