There are No Innocent Bystanders in R Kelly's Ring of Sexual Abuse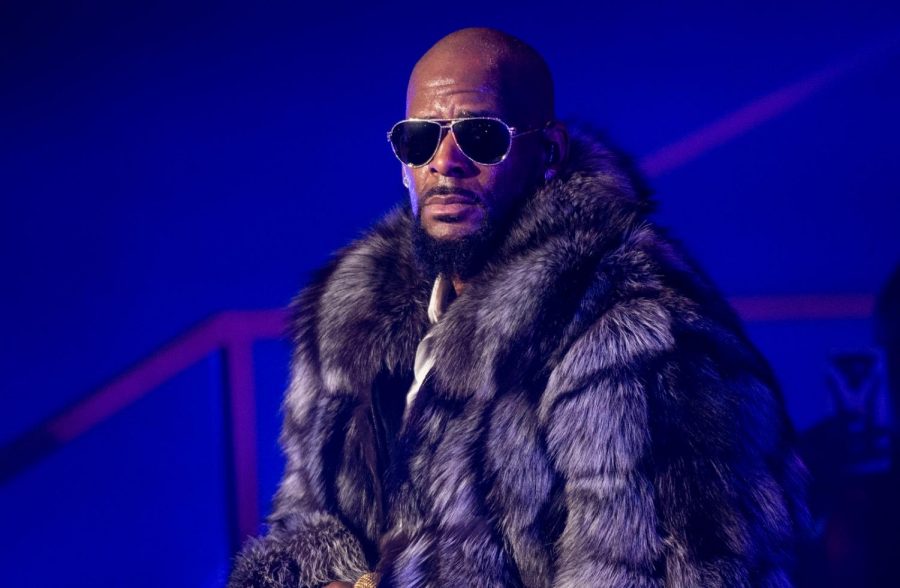 Last week, the docuseries Surviving R Kelly was released on Lifetime over three nights. The series focuses on showcasing the stories of Robert Kelly's victims of sexual abuse. Disgustingly, many of these victims were children incapable of giving consent and scared of saying no to a musical giant with widespread influence.
  Each episode in the six part series confronts a different stage in the process of abuse. The first two focus on Kelly's childhood, the middle two discuss the nefarious "Pee Tape" (in which Kelly allegedly urinated on an underage girl) and the last two confront rumors that Kelly is grooming young women for his own personal sex cult.
  The systematic oppression of these children was not a one man job. As much as the docuseries highlights the public's complacency on the tragic experiences of his victims, it also shows terrifying moral flaws within the music industry and fans' perceptions as a whole.
  Culturally, the music industry has always been unpredictable and dicey, to say the least.  In a profession where connections are everything, opportunities for advancement breed complicity.
  This may be why music producers like Craig Williams never reported the multitude of young women surrounding R Kelly in the studio, or why radio personalities like Tom Joyner continued to play his music. It is why his former bodyguard and tour manager helped forge documents for the marriage of 15 year old singer Aaliyah to then 27 year old R Kelly- despite watching Robert's growing abuse towards the teenager.
  Yet career advancement in the music industry does not excuse willful ignorance. The people like Sparkle, an RnB singer who introduced her 12 year old niece to a rumored child predator, deserve to be held responsible for their role in expanding Kelly's ring of victims. They were enablers, readily giving an addict a ready supply of pubescent black girls. As shameful as the actions of Kelly's inner circle are, the conscious support of his fans in the midst of his exposure is purely disgusting.
  Despite concrete evidence and well known information showing R Kelly as a child predator, many fans continue to stand behind him. Whether they are blinded by their affection for him or his music, their behavior is inexcusable.  
  Some supporters hide behind the guise of black pride- a miscalculated response.
"We will vigorously resist this attempted public lynching of a black man who has made extraordinary contributions to our culture" Kelly's management said.
  Yes, Kelly is an RnB icon, that point is indisputable. Yet, to liken the exposure of a child predator to an issue of race is foolish. The #MeToo movement in the past few years has called forth the judgement of multiple men who have abused their positions of power to attack and abuse the women around them. Rape is not an issue of race. Rape is an issue of power, an issue of influence, and an issue of arrogance, all of which do not depend on the color of your skin.
  To Kelly's inner circle: Take responsibility for your role in his actions. No, you did not directly abuse these young girls. However, your inaction and ignorance enabled the decade long abuse of children, a reality that might be hard to swallow but must soon be confronted.
  To the fans of R. Kelly who continue to support him like in the pictures above: Everyone has a woman in their life. A wife, a sister, a mother, a daughter. If you would think twice before introducing them to Kelly after hearing the stories of his victims and the stories of his inner circle, latch on to that feeling of suspicion and consider the situation before jumping to his defense.  There is no such thing as an innocent bystander.
  "What hurts the victim most is not the cruelty of the oppressor but the silence of the bystander." – Elie Wiesel.