Biden Administration Shows First use of Force After Bombing in Syria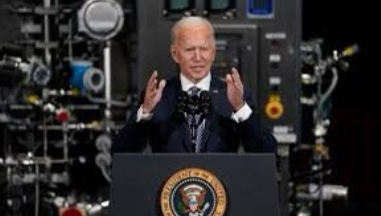 On Thursday Feb. 24 202, President Biden showed his first use of force after ordering an air strike on the Iraq border targeted at Iran backed militias. This airstrike came as a retaliation to the Iraqi militia sending rockets at United States troops after trying to revive a world nuclear agreement with Iran. The bombing is said to have killed at least 22 members of the militia and flattened 9 buildings. 
   While this attack on Syria was a retaliation it could lead to something worse. It seems that U.S. presidents "earn their stripes" after ordering an attack on a Middle Eastern nation for the first time, but this could lead to far higher tensions in the Middle East. As tensions started to slowly lower between the United States and the Middle East, less than two months after his inauguration President Biden has once again caused tensions to rise. Although we do not want to look weak to the rest of the world and do nothing about an air attack on a U.S. soldier base, ordering an air strike might not be the answer. 
   As stated above, the attack on the United States soldiers came as a result of trying to revive a 6 year old nuclear treaty with Iran, and if one thing can be learned it is that they do not listen to treaties. While the former deal in 2015 stated Iran's stockpile of supplies to create bombs would be limited by 98% for 15 years, Iran did not seem to follow through or take too kindly to the U.S. reintroducing this deal.
   The bombing in Syria did cause tensions to rise, but it also helped protect our troops at least for the short term. The main issue at hand is if tensions begin to rise even higher and we have to remobilize troops in the Middle East to stop their militias. While it is still unclear how many casualties there were or how Iran plans on reacting, all we can do is wait and see.