Creed III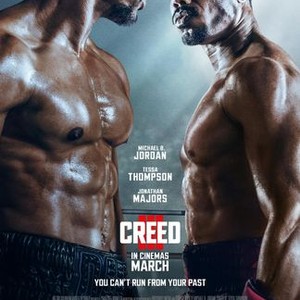 The latest box office hit Creed III made $245 million. The boxing film was released on March 3, 2023, starring actor and director Micheal B. Jordan as Adonis Creed.
Creed III casted well-known actors to be in the film which boosted attention towards the film. Thesa Thompson played Creed's wife (Bianca) and Jonathan Majors (Damien Anderson) had the role of his former friend and newest opponent.
This film focused on the struggles with mental health and forgiving yourself for past mistakes. Creed feels as though he abandoned Anderson when confronted by the police in front of a liquor store 20 years ago. 
Creed and Anderson's complicated relationship was filled with tension and deception, but at times the anger still felt personal. Anderson was portrayed as a do-whatever-it-takes kind of man who had been training since going to prison and Creed wasn't as disciplined in his training since retiring so he had to make a quick comeback to fight Anderson and that montage was incredible to see.
Overall the plot and depth of the film were well-directed. The constant battle of emotions in the film made it easy to associate with the characters despite not being a professional boxer.
My rating is high because of how many emotions were conveyed while watching, sadness, anger, and joy all were prominent throughout the film and that brings my rating to a 5/5 star rating.