Are The 90's Back in Fashion? Thrift Stores Say 'They Never Left'
If you look at any fashion retailer right now you will see one striking similarity, almost every article of clothing available could have been stolen from a teen movie filmed in the 90's or early 2000's. The worst offenders of this are Unif, Pacsun, and Urban Outfitters. While some dismiss this trend as "unoriginal", I would argue that is not the issue, the issue is that many of these trends are easily accessible at thrift stores. As I was looking on these websites I found pieces that are easy to find at any thrift store for a fraction of the price they are being sold at. I love thrifting not only because I can find unique pieces, but also because they are so much cheaper. I don't mean to brag but I do consider myself a pretty seasoned thrifter and I wanted to show how you can find "trendy" pieces for under $10.
Flannel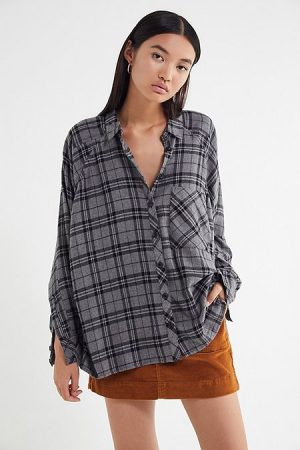 (Urban outfitters- $54)
      Flannels might be the worst offenders on this list, they are always available at the thrift store for under $3. However Urban Outfitters is currently selling flannels for $54 and Pacsun is selling them for $45. So next time you're looking for a flannel, there is a myriad of styles at your local thrift shop, ranging from bleached and grungy to New with tags.
Slip Dresses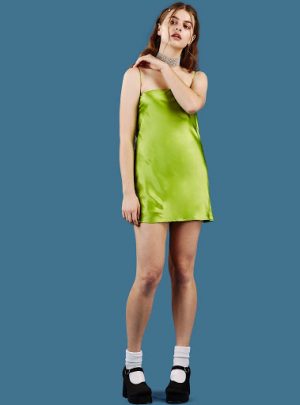 (Unif $100)
Slip dresses are dime a dozen at thrift stores, typically ranging from $0.50 to $4 in price. If you would like to avoid paying upwards of $100 (yes that's how much the dress pictured above costs) for a simple slip dress just head over to the women's sleepwear section.
"Skater" Jeans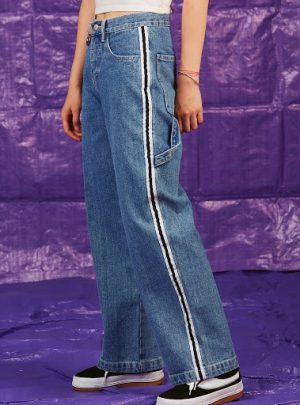 (Unif $105)
These pseudo-high waisted, wide leg jeans were inescapable in the late 90's and early 2000's, and love it or hate it they're back. Finding this style of denim is really common at the thrift store, especially by designers like Tommy Hilfiger and Calvin Klein.
Tube tops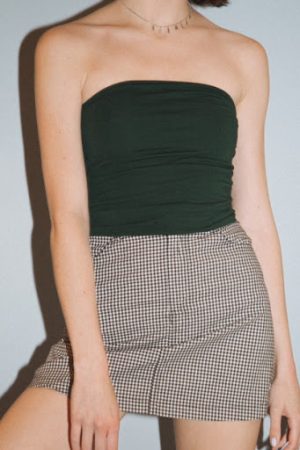 (Brandy Melville $16)
Tube tops have been everywhere recently, especially if you walk into a Brandy Melville. However if you are searching for more diverse colors, designs, or sizes make sure to check out the thrift store. You can always find a couple in the tops section, but make sure to also look in the skirt sections because they are sometime there by mistake.
Graphic tees/sweatshirts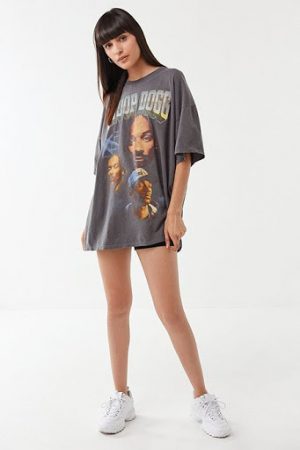 (Urban Outfitters $39)
Most thrift stores have several racks of graphic tees and sweatshirts, so make sure to look for your favorite band or tv show before you spend $39 on a shirt that looks pre-loved.
Accent Belts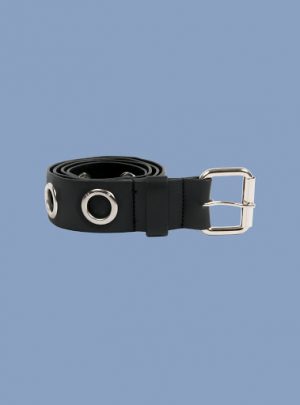 (Unif $88)
A unique belt can pull any look together, that being said you shouldn't have to pay $88 for a fun accessory. Typically thrift stores will be covered in all types of belts, many of which are still new with tags.
Mom jeans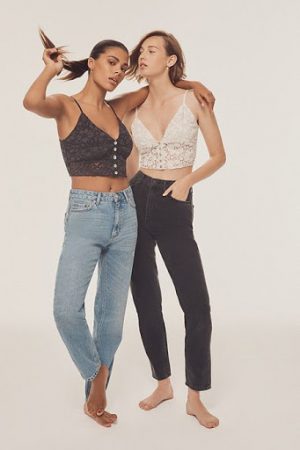 (Urban Outfitters $59)
Mom jeans may be the hardest item to find on this list, but they are still relatively easy to find. They are often easiest to find in bold colors or light wash denim. A trick for finding them is to just look if they have a leather patch next to the belt loops.
Embroidered tank tops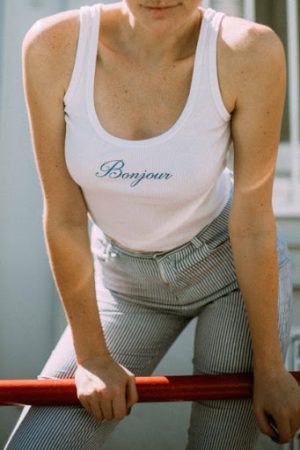 (Brandy Melville $16)
Embroidered and graphic tank tops were one of the biggest trends of summer, however because we're in Florida they can easily be worn all year. They can usually be found in both the women's tank top sections and the men's t-shirt section.