Halloween Horror Nights or Scream A Geddon?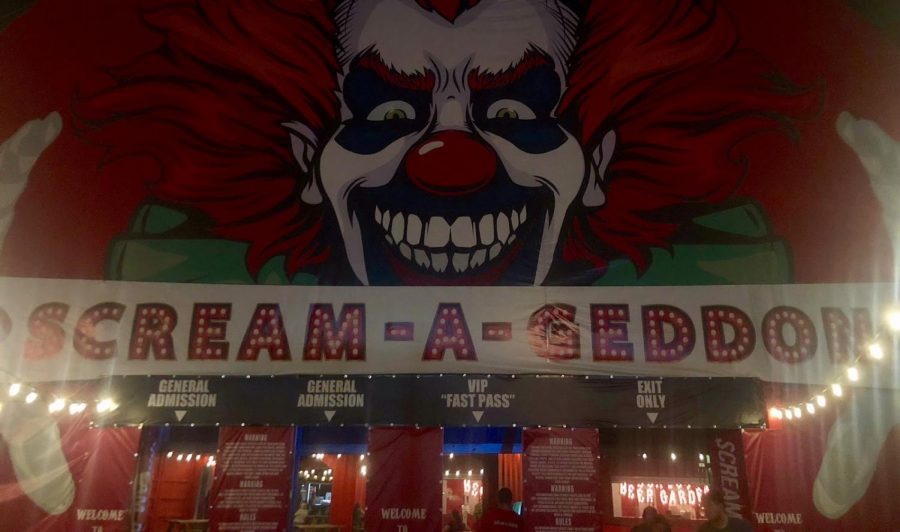 During Halloween season, two events continue to compete year after year for scariest. Though Howl O Scream is among one of your options for Halloween season, however if you want to be scared, Halloween Horror Nights or Scream A Geddon are your top two options for next year. 
   After 28 years of fear, Halloween Horror Nights Universal Orlando returned again this year. Taking customers back in time to the 1980s and back to the modern era, these haunted houses took you through your favorite modern shows and movies. 
   Some houses contained such details that required more than one walkthrough so people could take in everything the house had to offer. 
   This year, Ghostbusters returned to Universal. Even with details and characters from each of the movies, the house lacked the scare factor which most people are craving when they attend the event.
   For "Stranger Things" fans, people could travel through the upside-down in the haunted house dedicated to the Netflix smash hit show. Filled with everyone's favorite characters and the bloodthirsty creatures of the upside-down, it was as if people were living inside the show. Even though it was entertaining, it was not scary enough for those who wanted to be scared.   
   Classic monster movies had their own house dedicated to them with visits from  Frankenstein and Werewolves, along with other old-timer monsters. This house was among the scariest of the houses as it was filled with detailed monsters and jump scares awaiting you around every corner. 
   The rest of the houses were movies that weren't popular and definitely weren't scary minus the odd jump scare. However, each house had its own captivating details with art being exact replicas of the movie or show.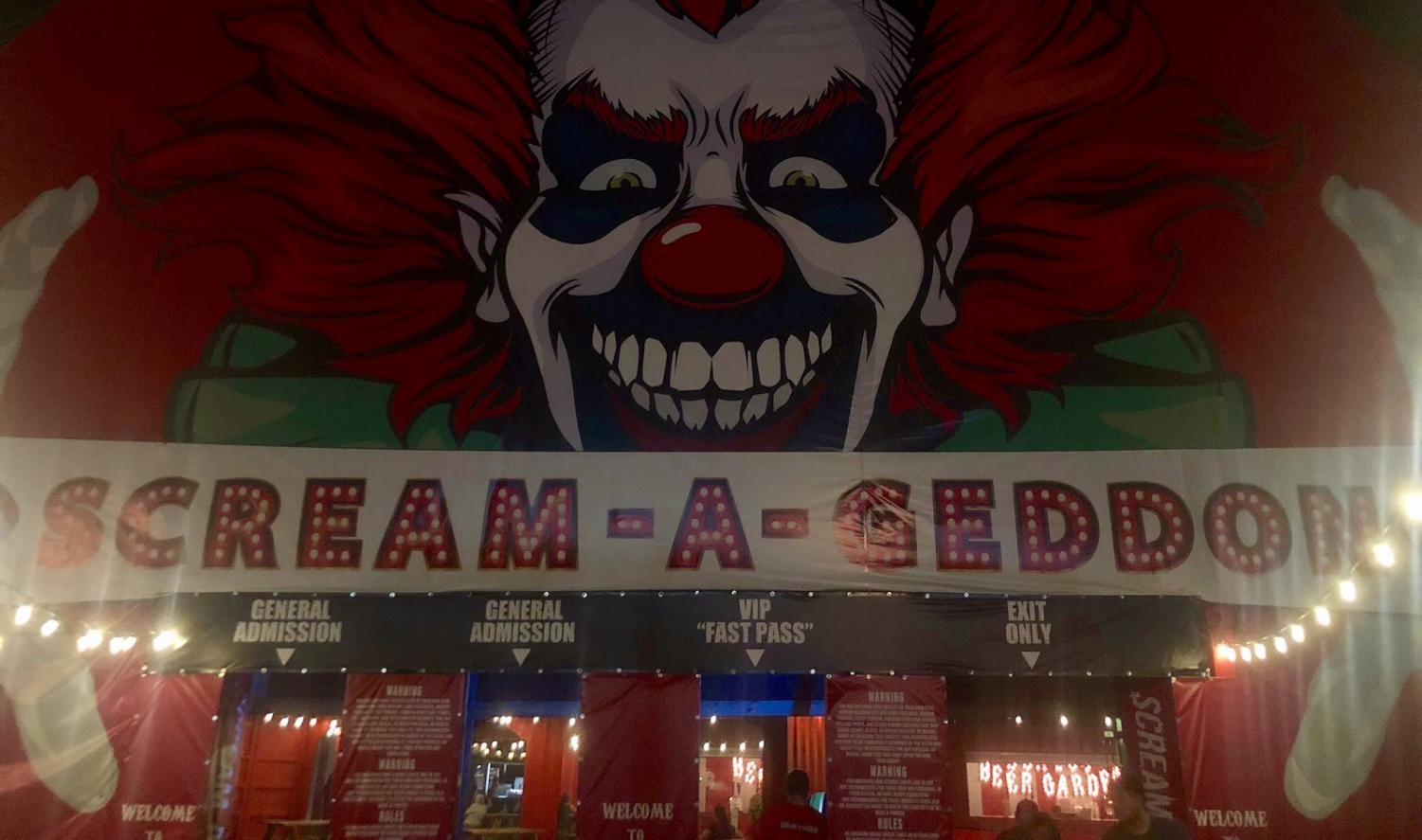 Scream-A-Geddon was the new hot spot for thrill-seekers. Filled with unique haunted houses and trained actors, Scream-A-Geddon is guaranteed to scare you next spooky season. 
   In the pitch, black night groups are taken through a forest with only the light of a singular glow stick per group to help lead them. The groups are stalked by actors with chainsaws lurking and hidden in the dark. The trail through the forest was long and consisted of multiple houses with actors performing scenes and jump scares. The houses have objects flying out the walls towards you as you trek through the house. Some of the houses consisted of mazes and people above you with chainsaws. 
   In two of the five houses, you had the option to allow the actors to touch you by wearing a glow in the dark necklace. Not only touch you but grab you, pull you away from your group and force you into small places to sit in the dark alone. They have actors in the two houses who are capable are picking people up and separating them from their group. They have actors crawling on the floor and grabbing at your feet and people coming up from behind you and pull you away from your group.
   Overall, nothing compared to the horrors that reside within Scream-A-Geddon and was the place for those who want scares. For those who want to appreciate art with some horror, Halloween Horror Nights was the place to be.