Disney Magic Continues with Disney+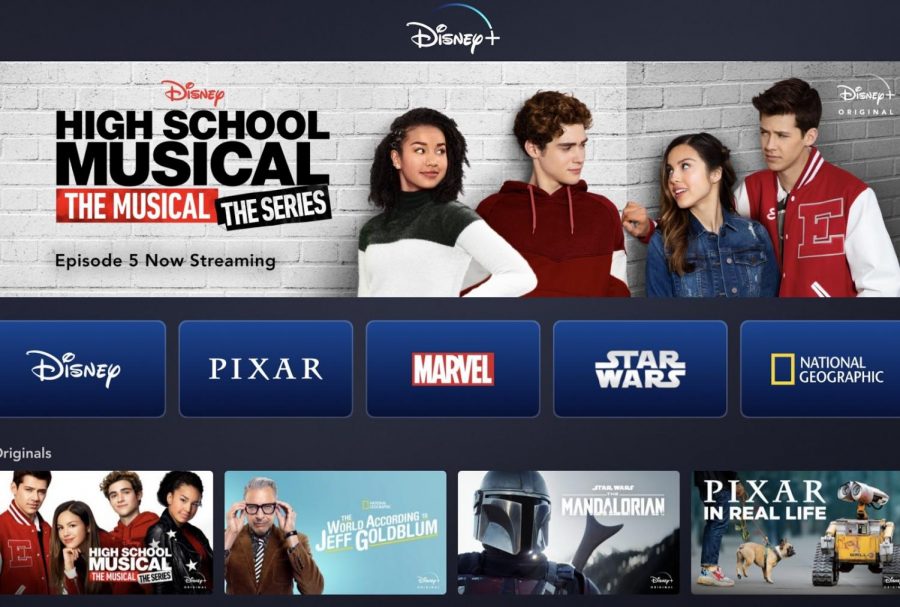 Netflix, Hulu,YouTubeTV and other streaming services were struck when Disney+ was released on Nov. 12. With over 10 million subscribers on opening day, Disney+ has become one of the most popular apps for kids and adults alike. No matter the missing movies and shows, Disney+ is still a smash hit. 
   This streaming service has been releasing all movies and television shows in the Disney archives, from "Steamboat Willie" to "Phineas and Ferb." The choices for viewers are endless. Although, certain shows and movies have not been added, such as the new Spiderman Man films starring Tom Holland and Zendaya, or the 90's television show "The Proud Family." 
   To increase its popularity, Disney+ is currently filming original shows such as "Loki" and " What if…?" which aren't scheduled to release until late 2020. 
   According to a survey sent out to the student body, 50 percent of students have Disney+, but more students prefer Netflix over Disney+. 
   However, Disney+ users love the throwback shows such as "Wizards of Waverly Place" or "Boy Meets World" or the Disney+ original "The Mandalorian".
   Overall, Disney+ is a great app to watch all of one's favorite movies and television shows. With Thanksgiving break behind us and Christmas break on the horizon, all streaming services are guaranteed to be used. Although, it's better to have options such as Netflix and Hulu so that you can watch whatever, whenever.