Students Losing NHS as Opportunity to be Recognized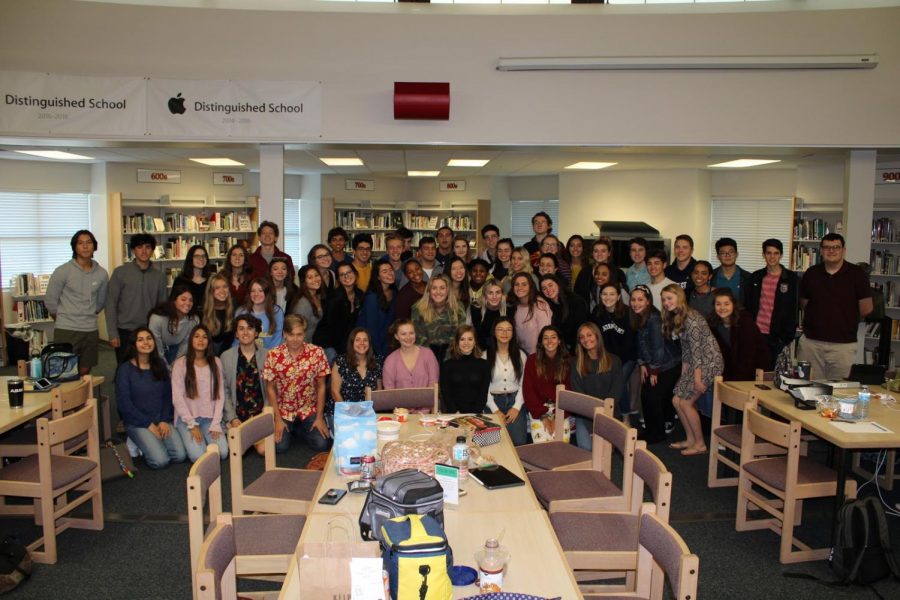 Tampa Prep has discontinued its membership with the National Honor Society for the Class of 2021 and the classes to follow.  
   The school has decided to keep the honor society for the current seniors, but have neglected to include the junior class. As a junior, this exclusion from a potential resume builder worries me for the future. 
   Many have used National Honor Society (NHS) to boost their applications while doing community work for the school and their communities. 
   Tampa Prep is constantly adding new clubs and societies to the school's repertoire, and as time goes on, we add or take away as needed.
  "For students, we are constantly adding new things: new activities, new clubs, new opportunities and we often have that conversation about there's going to be a point when we're gonna have to give something up" club director Mia Franz said. 
   NHS is the largest honor society at Tampa Prep, rounding out its final membership numbers at between 70 and 80 members. This only includes the class of 2020. 
   "NHS as a club had become somewhat unwieldy, part of that was the sheer number of bodies," Franz said in reference to the unmanageable numbers.
   According to Franz, there will not be a club replacing NHS, but that the other honor societies at Tampa Prep would be opportunities for students to get involved.
   But, because we discontinued our membership with NHS we also discontinued our membership with the national french honor society. While the National Art Honors Society is a functioning club for those who are adept in visual arts, those of us who are not skilled in the arts do not have the opportunity to participate in an honors society. 
   Franz said that NHS functioned in similar ways to clubs that we already have at Tampa Prep, like Key Club. So, the thought process was that the service aspect of NHS would be taken up by Key Club and clubs like it.
   While I understand the reasoning presented by Franz and her colleagues, I wish that Tampa Prep had either kept NHS or replaced it with a similar club so that students may participate in an honor society and have access to a resume boosting opportunity.