Candace Against the Universe
Candace gets the spotlight in the new phones and ferb movie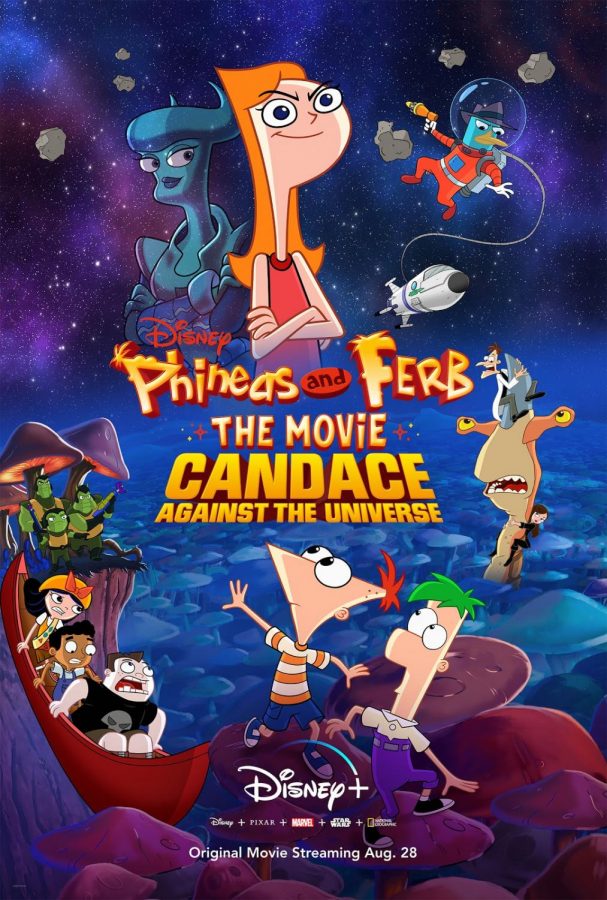 In "Phineas and Ferb the Movie: Candace Against the Universe"– released August 28, 2020– Candace is getting the attention she deserves and we are here for it. In the movie, directed by Dan Povenmire, your favorite childhood characters are brought back to life as they try to convince Candace (Ashley Tisdale)  how special she really is.
    "Candace Against the Universe" is about Candace who is convinced that the universe is against her. Abducted by aliens she sets off to a galaxy far-flung planet ruled by Super Super Big Doctor, an alien who seems to empathize with Candace's situation with her brothers.
    Phineas and Ferb realize that their sister is missing, and then prepare to rescue her in a heroic demonstration of brotherly love. Meanwhile Perry the Platypus is sent out on a journey to help Phineas and Ferb without revealing his identity, and Doofenshmirtz is "adulting".
    Throughout the movie, Candace gets pampered and gets the spotlight she deserves. She notices that she is special and that she can be helpful.
  The voice actors do a really good job of portraying emotions and bringing back that nostalgic feeling Gen Z grew up with. "Candace against the Universe " is 4.8/5 stars in my personal rating. I loved this movie because of the animations and shuttle references in the background to episodes of  "Phineas and Ferb" like Ducky Momo. it was a bit fast in the beginning but the storyline and overall movie were funny and nostalgic.