Eminem Murders His New Release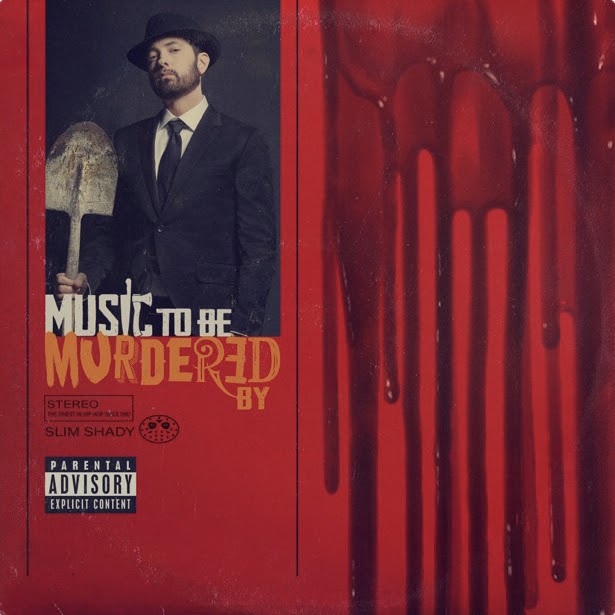 On Jan. 17, 2020 50 time platinum winner Eminem dropped his 11th studio album, Music to be Murdered By. This project was released by surprise and caught the entire rap community off guard. Upon its surprise release, this album obtained 279,000 album sales in the first week alone. 
   Eminem seemed to have released this project to prove a point. Throughout the entire album he raps about other rappers, being hated on and how dominant he is and used to be. He opens the album with the song "Premonition" and talks about fans hating his past albums and that he should "be more open" but when he is open he should "be less angry" and claims to be the best rapper of all time. Eminem also talks about other rappers like Jay-Z stating they never get credit for how long their careers have been. 
   Eminem has a few accomplishments upon the release of this album. He debuted at #1 on the Billboard 200 and also broke the world record for rapping the most words in 30 seconds, which was previously held by him of course. He beat his previous record of 6.46 words per second from the hit song "Rap God " and raps 229 words, or 7.46 words per second, in 30 seconds on the hit song "Godzilla" featuring Juice Wrld.
   Eminem continues to show his dominance in the rap world with this surprise project and uses every song to tell stories or talk about how he feels. While none of these songs have meaningless lyrics and all tell stories, some are very vivid too. In the song "Stepdad" he talks about how his stepfather used to abuse him and his mom, and what it was like growing up in his household.   
   He also uses his platform and fame to talk about a very important topic in today's world. He uses the entire song "Darkness" to talk about shootings and how they need to be stopped. He then goes on to talk about shooters not always having mental problems and sometimes even having a legal permit for a gun. He ends the song in a very chilling way with many news reports of shootings all put together and played with background music, showing how severe this problem is in today's world.
 Eminem dropped this surprise album and on top of making nearly 280,000 sales in one week, he talks about very important topics, breaks a world record and gives his feelings about his current and past life and the rap culture. In my opinion, if this project doesn't show how great he truly is, then nothing will. 
   This entire project showcases his skill and raw talent along with his skill of telling stories and making a change through his music. I think he is a very great and formative artist with hopefully more projects to come. 
Personal Album Rating: 10/10
Personal Song Ranking
Godzilla

Premonition 

Marsh

Lock It Up

Little Engine

I Will

Farewell

Yah Yah

Darkness

No Regrets

You Gon' Learn

Stepdad

Those Kinda Nights

Leaving Heaven

Never Love Again

In Too Deep

Unaccommodating

Stepdad (Intro)

Alfred (Outro)

Alfred (Interlude)