More High School Musical For The Win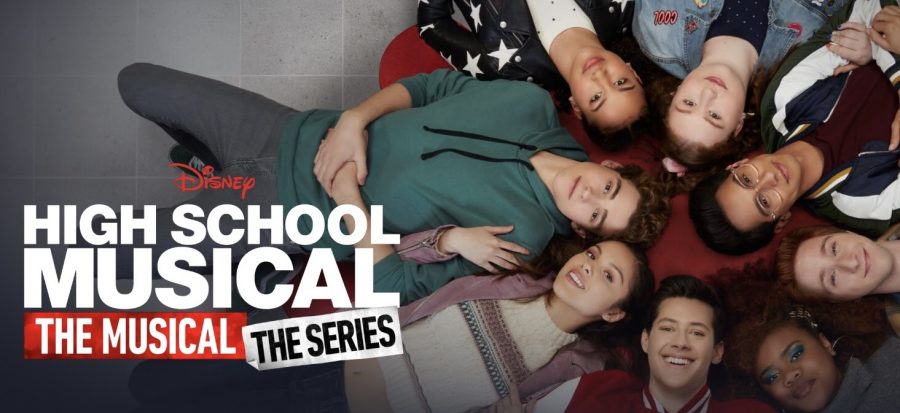 For some, 'High School Musical' was the layout for how we thought high school was going to be. Dancing in the halls, epic romances, and Sharpay wannabes who grace the halls.
   Sadly, the age of Troy and Gabriella is over. Move over for Nini Salazar-Roberts and Ricky Bowen, two high school juniors who go to East High, where the original movie was made. The show takes place when the new drama teacher, Miss Jenn, who was an extra in the original movie of 'High School Musical' who wants to put on 'High School Musical' the musical to East High. 
  The show starts with the main character, Nini recently broke up with Ricky who has come back to East High to enjoy her junior year with new confidence and new boyfriend, E.J. Nini soon becomes confused with new profound feeling for E.J but also her conflicted feelings for Ricky. To get over these feelings, Nini decides to try out for the lead role of Gabriella in the school musical and gets the part. In hope that her new beau would get the part she is sadly mistaken, Troy was cast as her beloved ex Ricky! 
   As a person who grew up on 'High School Musical', I truly was against watching this show. So per usual, I had planned not to watch it until I was truly forced to. Only when I decided to watch an episode just to criticize the show, but what I watched was something else! 
   'High School Musical the Musical the series' was truly amazing. There were twists and turns with a wild love triangle. A basic mean girl who turns out to be just like everyone else, and just wants to be friends with everyone. This show had me on the edge of my seat after every episode, not only did it take my heart dealing with musical theatre but being the hopeless romantic that I am.
   The cliffhanger at the end put the balance of the brewing romance to a standstill. High School Musical the Musical the Series did not disappoint and I truly cannot wait until the next season!
Rating: 4/5