Lightning Strikes NHL With Hot Streak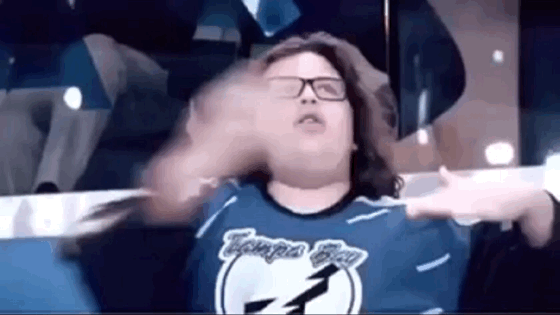 The Tampa Bay Lightning have been electric recently.  They are the best team in the NHL with a total of 66 points, followed by the Calgary Flames who have a total of 64 points.
According to NHL.com, the Bolts pace the League for wins (32), points (66), ROW (29), points percentage (.786), goals (173), goals per game (4.12), goal differential (+49), power-play percentage (30.1%), home wins (17), home points (34), home goal differential (+36) and home points percentage (.810).
The Bolts had a 16 point streak before it was broken two weekends ago.  The Lightning lost in regulation against the San Jose Sharks 5-2, which was their first lost in regulation since November 27.  During that 39 day stretch, the Lightning obtained at least one point each time they went out on the ice. They have won seven in a row and 10 of their last 11 games at home, which is the longest active home win streak in the NHL.  
Nikita Kucherov has been instrumental to the Lightning's impressive start.  He was named the NHL player of the week and has recorded seven straight multi-point games.  Unfortunately, the game against San Jose snapped the 12 game point streak.
Since the Bolts won the Stanley Cup back in 2004, they have appeared in the playoffs seven different times.  Their most recent play berth was last year, where they lost to the Washington Capitals in a heartbreaking 3-4 series final in the semi-finals.  This year the Lightning look to return to the playoffs and finally hoist the cup.