Going, Going, Going…Staying?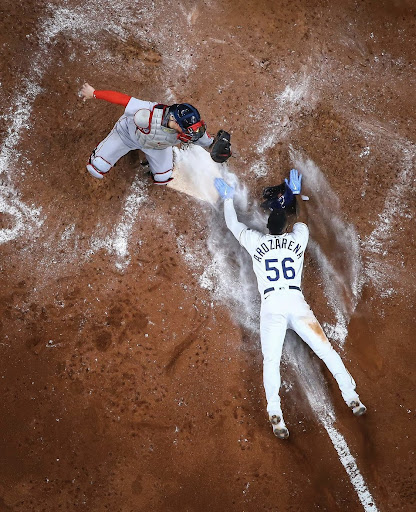 After months of deliberation between the Tampa Bay Rays, Montreal and the MLB about having a split season, the MLB has shut down the operation. The split season would have consisted of the Rays playing the first half of the season in Tampa, and then after the All-Star break, heading to Montreal to finish the season. With dismal fan attendance in the past few years, the Rays owners were desperate to gain fan attendance in the Tropicana Field. 
      What Stu Sternberg, the Rays owner, doesn't understand is that nobody wants to drive to St. Petersburg to watch baseball. For people from Tampa, the drive with traffic takes about 45 minutes, and if you live in Brandon, the drive time doubles with traffic. There are two major roads that lead into St. Petersburg, so it creates a massive bottleneck for fans. The entire city of St. Petersburg becomes a gridlock and is miserable for the fans. 
      It's not that Rays don't have fans, it's that the TAMPA BAY Rays aren't in TAMPA BAY. With the MLB season consisting of 81 home games, of course attendance can't be insanely high every game. But with teams like the Dodgers and Rangers, consistently hosting 30,000 fans a game compared to the Rays 9,000, I think there is room for improvement. The big thing with the Dodgers and Rangers is that they are in the city they claim to be from and they are easily accessible. Most fans can get off of work and head straight to the game in less than 20 minutes. Rays fans can't do that. For a game that starts at seven workers have to leave their office at six if they want to make it for first pitch. Whereas for Dodgers and Rangers fans can leave at 6:40 and then once the game is concluded they can make it home in twenty minutes. 
      Basically, it comes down to location. Location is the most important aspect of drawing fans to the stadium. With the Rays remaining in St. Petersburg until 2027, they are looking for a new location in Tampa to hopefully gain fan attendance. With hopes for a stadium in Ybor, the Rays are hoping to bring their team back into the market and to compete among the top teams for total attendance.