End of an Era: NFL Star Ben Roethlisberger Retires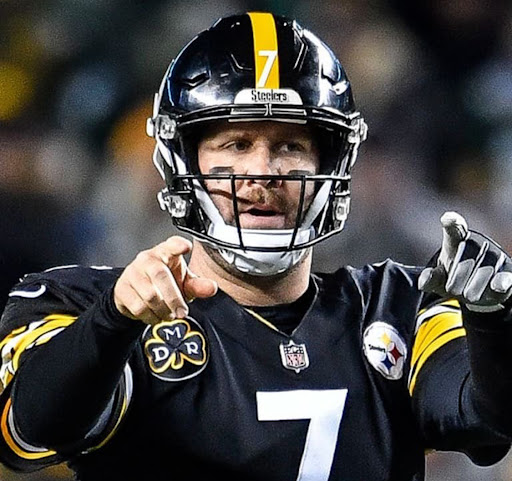 Starting quarterback for the Pittsburgh Steelers, Ben Roethlisberger, announces retirement after playing his final football game against the Kansas City Chiefs on January 16, 2022.
Roethlisberger could be described as an underdog. Having been the quarterback for Miami University in Oxford, Ohio, teams did not draft him because they worried his career would not last long and that he would not be a stand out quarterback. Upon graduating, few teams showed interest in Roethlisberger as he was not a stand out quarterback. However, Roethlisberger was drafted by the Pittsburgh Steelers in Round 1 as Pick 11 to be their starting quarterback.
Even though Roethlisberger was thrilled to be drafted by the Steelers, he was also disappointed that he was rejected by his home team, the Cleveland Browns, who picked the 6th draft pick instead of him. The Cleveland Brown coaches determined that Roethlisberger would be too susceptible to injury and would have a short and uneventful career.
"Heavy-footed, won't be able to escape, won't be able to get away from the pass rush," Former Cleveland Browns Assistant Terry Robinskie said. "Probably going to get beat up, play about five or six years and he'll be broken up."
While many NFL officials did not expect Roethlisberger to have a successful and long-lasting career, he went on to play in three super bowls and win two super bowls in a decade.
"I am the most blessed coach to work with this group of men right here," Reothlisberger's coach Mike Tomlin said. "I cannot say enough about what these guys are willing to do for one another."
Despite Reothlisberger's success with the Steelers, he announced that he would be retiring from the NFL after playing for 18 seasons. He had been hinting at his retirement for much of his last season and the decision was final when the Steelers lost 21–42 to the Kansas City Chiefs in this year's wild-card round of the N.F.L. playoffs.
"It's tough, but I'm proud to have played with these guys," Roethlisberger said. "God has blessed me to be able to throw a football, and has blessed me to play in the greatest city with the greatest fans and the greatest football team and players. It is truly a blessing, and I'm so thankful for the opportunity."
Roethlisberger will be honored in the Hall of Fame in his home state of Ohio.
"I had a lot of fun, really proud," said Ben Roethlisberger. "Anything is possible."