Antonio Brown Becomes the Talk of the Town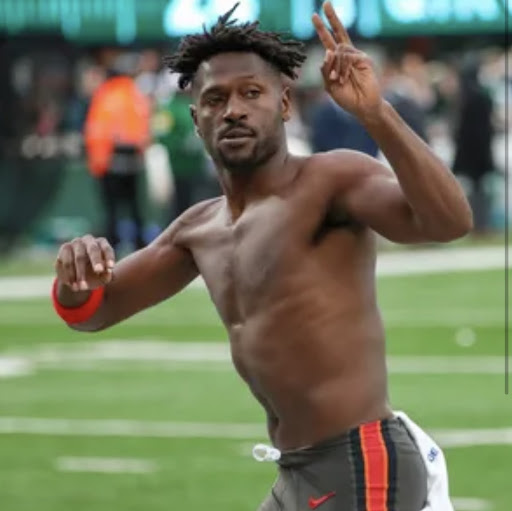 On Sunday January 2nd Antonio Brown abruptly left the Buccaneers game following an argument with head coach Bruce Arians. Brown was seen leaving the field during the third quarter of the game against the Jets where he stripped off his pads and jersey and walked off the field. Following the incident, Arians took to the press to announce that Brown is "no longer a Buccaneer" and that he needed mental help. While the series of events was certainly unconventional, there seems to be more to the story. 
       Immediately following his exit and learning he was no longer a Buccaneer, Brown took to social media  and stated that he left the game due to an ankle injury that the Bucs's staff refused to allow time to heal. Additionally Brown claims that Arians forced him into the game even while being aware of the injury. After Arians denied these claims, Brown shared screenshots of texts with Arians clearly acknowledging the injured ankle Brown was referencing. Arians argued that Brown left the field due to a "lack of targets" and was mad that he was not getting the ball. 
       As time goes on, more and more seems to come out such as the fact that the Buccaneers staff told Brown to go to a doctor whose higher up had already treated Brown, and that the Buccaneers planned on releasing Brown regardless due to "mental health issues." Another new piece of information that has since come out is that Brown snuck a model into his hotel room the night before the game, and she did not mention anything about his ankle being hurt. 
While it is still not fully clear why Antonio Brown left the January 2 game so abruptly, there seems to be information being covered up from both sides.