IDK Gains Popularity with Debut Studio Album 'Is He Real?'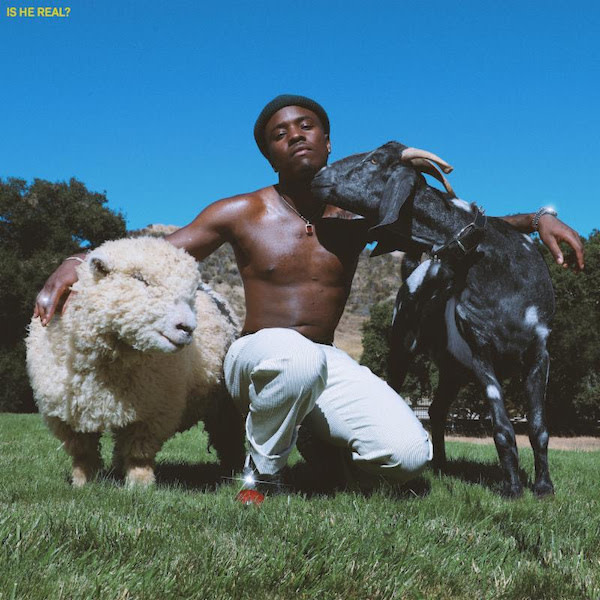 "Is He Real?" is the first major label debut studio album for up and coming rapper IDK. The new American rapper from Maryland hasn't gained that much popularity and yet "Is He Real" is still ranked number 67 on the Genius website trending list. 
   This album was originally announced in 2017, but never dropped and was later postponed until 2018. 2018 rolled around and the album still hadn't dropped.  IDK then released the album "IDK and Friends" to keep his impatient fans happy. 
   Later that year, he released a website to track the album's completion, and released it on September 4, 2019 in honor of Beyoncé's birthday. And boy, was it worth the wait. Lyrically, the album is a work of genius, and the hidden messages throughout the tracks make it incredibly memorable. 
The title "Is He Real" comes from the question of whether or not God truly exists. This idea is questioned throughout the album. The cover of this album represents God and the Devil, with the black sheep representing the Devil and the white sheep representing God and constantly questions religion throughout the skits.  The album cover being so subtle yet containing such a powerful message truly shows IDK's genius and talent of creativity. 
   In addition to songs on the album there are also skits. The very first skit, "Cloud Blu" contains a young child talking about going to heaven but ironically ends with the lyrics "you wake up from your dream cuz God isn't f—ing real."     
    "Cloud Blu" is followed by what is one of the best songs on the album, "24." This song contains many clever lyrics along with an original and hype beat, making it a very enjoyable song to listen to. 
   Many songs in this album have the traditional hip-hop beats and are produced exceptionally well, but what shows the true diversity of songs in this album is the combination of skits, hip-hop style songs, and songs produced in the "trap" style. Certain songs contain more of a lyrical melody as opposed to others, like "42 Hundred Choices," which contains a heavier bass with a more upbeat tone. 
   IDK shows his true genius not only through his ideas on God and religion, but also when talking about his past life. 
   The song "Digital" contains the lyrics "He used to run with a gun and a mask…now he a good boy used to be bad." This song is talking about IDK's life before music when he was committing crimes to make money and shows his ability to incorporate real life experiences and meaningful lyrics into his music, making him very different from other artists.
   Throughout the album the songs are very carefully calculated and listening to this project front to back tells a story. One of the best things about this album is its strong opening with the unexpected message about God "not being real." The album then goes on to tell a story about IDK's life and discuss God throughout skits. 
   It is very impressive to be able to put together an entire album and have the beat continue from one song to another, and IDK's ability to do so is what will put him on the map of rap music.         
     IDK is a new rapper trying to make a name for himself and if more projects like this one are produced, he will certainly be the next big artist in hip-hop. 
Personal Album Rating: 9/10
Personal Song Ranking
P*rno

24

Lilly

Digital

42 Hundred Choices

Alone

Michael What TF

Julia…

I Do Me … You Do You

No Cable

Cloud Blue

The "E" in Blue

European Skies

December