What's Going on with the Hip-Hop Industry
          Only a month and a half into the new year and there are already major events happening in the hip-hop industry. Although we're still in quarantine, rappers haven't stopped entertaining their fans. From new fashion choices to more drama, this year is one to look forward to.
          The most popular news in hip-hop is Lil Uzi Vert's forehead. Embedded into his forehead is a 10-carat pink diamond. It is rumored to have cost him $24 million. Initially, Lil Uzi went to the jeweler to buy the pink diamond in a ring but after some consideration and arguing with his team, he decided to put it on his forehead. Despite the many jokes and memes, like Lil Uzi being compared to Marvel Avenger's "Vision," he is still very proud of his decision, which he shows through his posts on social media. 
   After being stopped by paparazzi following his Valentine's Day date with his new girlfriend, Saweetie, Migos rapper Quavo said The Migos' next album is going to be released by the end of March. Culture III will be the group's fourth studio album. After the success of their last album Culture II which was released three years ago, the Migos need to release a good album for their fans. Culture II debuted at the top spot of the Billboard 200 and the Migos hope for the same from their new album. 
   Conversely, Drake has delayed the release of his newest album. It was set to be released in January 2021 but got delayed due to Drake having surgery and then rehab following. Certified Lover Boy will be Drake's eighth studio album, following his album Scorpion, in 2018. He hinted at his new album in April 2020 and released the title in August with the release of his single "Laugh Now Cry Later" with Lil Durk. Little is known about his upcoming album but Drake assured fans that it will be available in 2021 in a post to his Instagram story.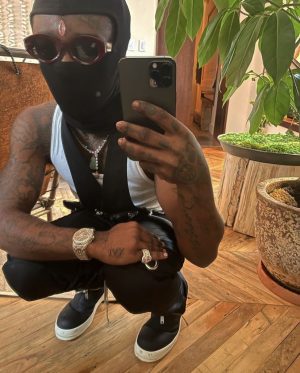 Meek Mill is now feuding with rapper, 6ix9ine. Mill is known for a lot of different altercations with rappers including, Drake, 50 Cent and even actor Michael Rapaport. The beef between Meek Mill and 6ix9ine started from the two arguing and yelling in a parking lot. Since the altercation, Meek Mill has already written a diss track for 6ix9ine, which he teased in a 15-second clip. 6ix9ine is known for not only his rainbow hair and teeth but also for snitching on his fellow gang members for a lighter sentence, which is a big reason as to why many rappers don't like him. In response to the drama regarding him and Meek Mill, he posted a picture of Meek Mill which he has deleted. 
    Rapper and hip hop mogul, Diddy, is producing a Biggie Smalls documentary. Biggie: I Got a Story to Tell is coming to Netflix on March 1. The documentary follows Biggie Smalls, born Christopher Wallace, and his life as he grew to become one of the greatest and most influential rappers of all time. After it was originally announced in 2017 as One More Chance, I Got a Story to Tell took four years to create. Some notable people appearing in the documentary include Faith Evans (his widow) and Voletta Wallace, his mother. Since his murder at just 24 years old in 1997, the late Christopher Wallace has been inducted into the Rock and Roll Hall of Fame in 2020.