The Current Staff's:
Songs of the Summer Playlist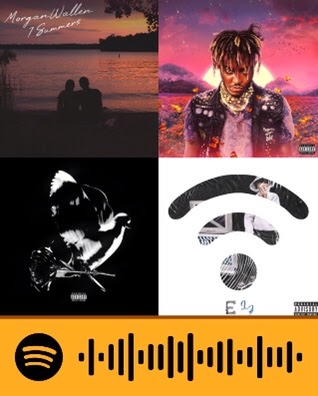 Music has always served as an escape for its listeners. With today's society riddled with COVID-19 and racial injustice, many musical artists did what they do best, produced music. Today's music is not only the hip hop, country and rock that we're used to but there are also new music genres like Korean Pop (KPop) from the famous band, BTS.
     Music has especially helped Generation Z mentally escape from the worries of the pandemic. With school out and businesses  closed, teenagers in America ventured out and tried new music. New music releases from their childhood favorites, Chloe x Halle, in May 2020 had many teens excited about what the rest of summer had to offer. Releases from popular artists like the late Pop Smoke's album, "Meet the Woo 2", and Taylor Swift's new album, "folklore," entertained and energized teens all over America.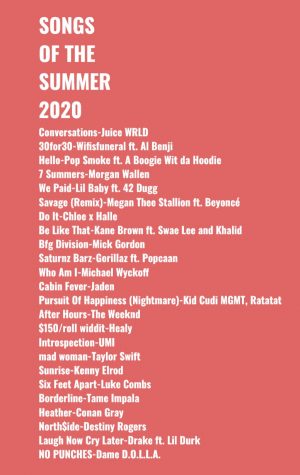 One new major way of promoting music is through the world-famous app, TikTok. Now that they have more time on their hands, largely in credit to the pandemic, more people are posting all types of videos, the most popular being dancing videos. The dancing videos have featured music like "Say So" by Doja Cat and "Blueberry Faygo" by Lil Mosey. A lot of music and artists went mainstream due to the app, for instance, Trap Bunny Bubbles went from an unknown artist to widely known due to TikTok. 
     Below is the TP Current Staff's playlist for the summer of 2020. It consists of songs that the staff found over the summer, listened to and really enjoyed. 
https://open.spotify.com/playlist/4RNxAJ92QXvzcS6JnopCxA?si=7bgDXRr6RF6ZOyH3d7NVMQ