Big Sean Represents Detroit Well with New Album
    Following his 2012 mixtape, Detroit rapper Big Sean released his fifth studio album "Detroit 2" on Sept. 4. The album is 18 songs and three skits for a total run time of about 11 hours. 
   "Detroit 2" isn't as energetic as Sean's previous work but it is more mature and personal. The album has lyrical content where Big Sean self reflects and shares his appreciation for his hometown and how it shaped his life. 
   Sean shows the challenges that he has faced in the fourth song in the album, "Wolves." Along with Post Malone, Big Sean raps about his tough childhood with lyrics like "I was raised by wolves." Sean also reflects on the success he has had in his life and how fortunate he's been in "Lucky Me" where he says "Lucky me, to be rich in a world where nothing's free."
   Big Sean paid homage to his hometown of Detroit, Mich. with the song "Friday Night Cypher."  The song includes a verse from ten other Detroit rappers. Eminem, 42 Dugg and Tee Grizzley are the most well-known rappers on the song but it also includes verses from underground rappers like Sada Baby and Kash Doll. The city of Detroit has some of the best rappers and "Friday Night Cypher" does a great job of gaining awareness of them.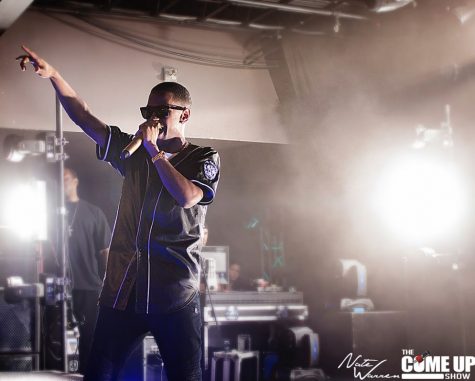 In addition to the "Friday Night Cypher," Big Sean also includes three skits from famous Detroit natives. Erykah Badu, Dave Chappelle and Stevie Wonder are all featured on the album and they talk about their experiences with Detroit. Stevie Wonder talks about how living in Detroit helped him cope with his visual disability. Erykah Badu reflects on how words like "creative, rooted and musical" reflect the city. Comedian Dave Chappelle tells a story on the connection with the audiences that he entertains in Detroit.
   Overall, Big Sean does what he does best in his newest album. Using numerous enjoyable beats, including a sample from the late Michael Jackson's "Human Nature," Big Sean released 18 great songs. They were well-executed and even included the artistic stylings from Nipsey Hussle. Big Sean delivered yet another great project for his fans and they await his next one. 
Personal Scoring and Ranking: 8/10
Lucky Me 

Guard Your Heart ft. Anderson, Paak, Earlly Mac and Wale 

Deep Reverance ft. Nipsey Hussle

Wolves ft. Post Malone

ZTFO

Body Language ft. Ty Dolla $ign and Jhené Aiko

Harder Than My Demons 

Lithuania ft. Travis Scott

Respect It ft. Hit-Boy and Young Thug

Still I Rise ft. Dom Kennedy 

Don Life ft. Lil Wayne 

Why Should I Stop? 

Friday Night Cypher ft. Tee Grizzley, Kash Doll, Cash Kidd, Payroll, 42 Dugg, Boldy James, Drego, Sada Baby, Royce Da 5'9" and Eminem 

Full Circle ft. Key Wane and Diddy

Everything's That's Missing ft. Dwele

The Baddest 

FEED

Time In

Story By Dave Chappelle

Story By Stevie Wonder 

Story By Erykah Badu