The Bucs Finally Don't Suck: The Tampa Bay Buccaneers May Make It To The Playoffs
   Big news in Tampa as the Buccaneers have officially made the NFL playoffs for the first time since 2007. The Bucs crushed the Detroit Lions 47-7 to clinch their spot in the divisional playoffs. This will be their first chance at a Super Bowl title in over 10 years and the Bucs have yet to win a Super Bowl since the 2002-03 season. With new additions to the offense the team was anticipated to do very well this year, and it's safe to say they are making fans proud. 
   With future Hall of Famer and 6 time Super Bowl champion Tom Brady in the backfield, the Buccaneers seem to have all the offensive weapons they need to win. Included in these roster additions was 7 time Pro Bowler Wide Receiver Antonio Brown and Tom Brady's former favorite target in New England, Tight End Rob Gronkowski. Brady absolutely shocked the NFL when he left New England after a 20 year run and Gronkowski added to the chaos by announcing his return from retirement to play in Tampa.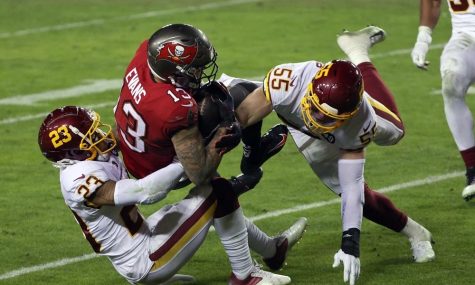 The Buccaneers will go on to play the New Orleans Saints on Sunday after defeating the Washington Football Team in the wildcard divisional round. The Buccaneers have looked very good all season with a strong sense of chemistry and great lineups on both ends of the field. Hopefully this year will be the first time in over 15 years the Bucs can bring a trophy back to Tampa.