Everyone Should Listen to Evermore
     Taylor Swift recently released an album, evermore, not too long after its sister album, folklore, was released early last summer. When announcing her 9th studio album on social media, she mentioned that after her and her fellow songwriting friends, Aaron Dessner and Jack Antonoff, were finished writing the songs for folklore, they "just couldn't stop writing songs." Both of these albums are different from her usual go-to style. Swift is usually known for Pop sounding tunes and her songwriting skills about her love life, but this album veers away from that.     
     evermore is a very laid back, chill, and folk-like album, with a hint of country. Instead of releasing songs about her life, a lot of these songs are telling stories of other people. For example, the song no body, no crime (feat. HAIM) is about a triangle murder mystery between a woman Este and her husband, along with the husband's mistress. In the song, Swift sings, "Este's been losing sleep/Her husbands acting different and it smells like infidelity." Fans love this song because this is the most country sounding song since her Red album, released in 2012. They also love it because Swift is a die-hard murder mystery fan, so hearing her sing about things that she loves. Although fans may love it, it's not one of my favorite songs. It's not horrible, I do like it, but I'm digging more of a chill or indie vibe.
     One of the very few songs that are about her life is called marjorie. This is the name of her grandmother that passed in 2003 in Swift's hometown when she was thirteen. In the song when Swift sings, "Never be so kind, you forget to be clever / Never be so clever, you forget to be kind," it can be assumed that this was advice that her grandmother gave her. Swift reminisces near the middle of the song about their memories. Seeming like she wishes she could have done some things differently. She wishes at times that she asked her more questions instead of complaining and kept all of her grocery receipts "'Cause every scrap of you would be taken from me." I personally think this song beautifully illustrates her feeling and perception of her late grandmother. This song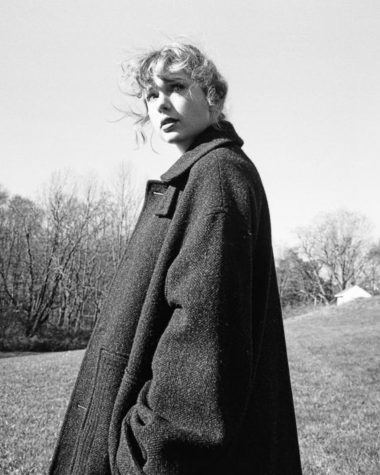 makes me want to have known her grandmother because it made me imagine her as a soft, kind, witty, modest woman who is effortlessly a role model for everyone she meets. 
As a whole, I love this album. There is not one song in this album that I do not like. The songs are very well written and the new style she's been trying out in the past two albums fits her voice extremely well. The album is on the sad and mellow side, but not as sad as folklore. evermore feels more winter-like, with resolutions and look backs. All of the songs are distinctly different with various hints of genres and style. I am so happy that she kept this album similar to the previous one, I feel like it gives her a great opportunity to explore this newness she dove into. On an Instagram post, Swift even said herself that "I've never done this before. In the past, I've always treated albums as one-off eras and moved onto planning the next one after an album was released." This album feels like a warm welcome home to something that was meant to be continued. 
     Below is my ranking from best to "worst." This list was extremely hard to make, as I love every single song on the album. Although, the first six are my absolute favorites that are constantly on repeat. 
Rate album- 10
'tis the damn season

cowboy like me 

ivy

gold rush 

champagne problems 

coney island (feat. The National)

right where you left me – bonus track

marjorie 

happiness 

tolerate it

willow

dorthea 

it's time to go – bonus track
evermore (feat. Bon Iver)

closure

no body, no crime (feat. HAIM)

long story short